Social media is an essential aspect of modern communication. And we all know that Facebook is one of the eminent social media platforms in the industry. Facebook allows its users to upload photos and videos to their profiles and share them with friends and family. Keeping that in mind, you can also add Facebook albums on websites. Facebook albums are collections of photos and videos that are organized by the user. They are a great way to share a collection of images with others, and can also be embedded on websites.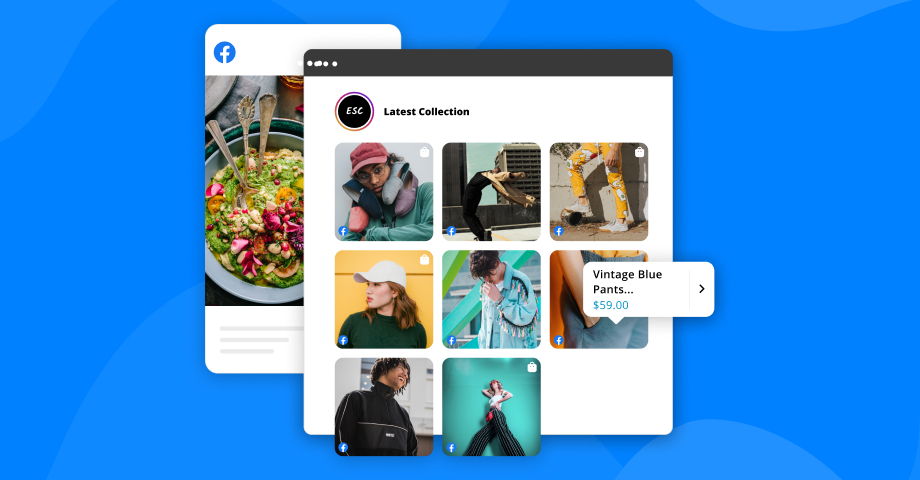 Embedding a Facebook album on a website can be an incredible way to showcase a collection of photos or videos to a wider audience. This can be particularly useful for businesses, artists, or photographers who want to share their work with the world. And indeed most of these artists are opting to Embed Facebook album on website.
So what's stopping you?
If you are still on the fence, we can help you decide. In this blog post, we will discuss how to add  Facebook album to a website. We will also introduce you to an amazing tool Tagembed that will ease the entire process of adding a Facebook album for you. So tag along and continue to read to know more about it.
Tagembed: An Amazing Facebook Album Widget
Tagembed is an outstanding tool when it comes to opting to embed Facebook albums on the website. The tool lets you collect, curate and embed all the content from your social media to your website.
Tagembed has a dedicated tool for the Facebook widget. Now, Talking about features of Tagembed's Facebook album widget, it provides you with a fully customizable Facebook album widget. For example, you can change the themes and layouts to make the widget look professional and neat. It can be personalized as per your website design and branding. What is even better is the moderation panel of the tool, which helps you remove the Facebook photos you do not wish to showcase in your album widget.
In case you are more into customization, Tagembed also provides you with the feature of custom CSS, meaning that you can do further customization through coding.
Another great thing to know about Tagembed's Facebook album widget is its real-time update feature. This means as soon as you upload the album photo on Facebook, it will go live on the Facebook album widget.
Now that you are well acquainted with the idea of Tagembed, let us have a look at the simple process of opting to add Facebook album widget on website.
Step-By-Step Guide To Add Facebook Album To Website
It is 2023. And you do not need to opt for an extra complicated way to display your Facebook album on the website.
Step 1: Go To the Tagembed website. Or just log in to your Tagembed account if you are already a user.  If not, register yourself. Next, name your Facebook Widget.
Step 2: Pick A Source window will appear. Choose Facebook as your Source. Next up, set your feed by choosing the right network, Albums.
Step 3: Now click on the Embed Widget button on the left side of your screen. Choose your preferred CMS. Now copy the code showing on your screen.
Step 4: paste it at the backend of your website.
And, congratulations! You are now ready to showcase your Facebook album on the website.
If you are a photographer or an artist, we know it is important for you to showcase all your artwork on your website. And keeping that in mind, we have mentioned all the important details you need to know about opting to add Facebook album on website.
Benefits Of Facebook Album Widget On Website
Have you ever pondered that there are many perks that a Facebook album widget on a website can bring you? Have a look at the benefits you can leverage from a Facebook album widget.
Increased Traffic On The Website
As an artist turned business owner, we know you are struggling with getting attention on your website. This is where a Facebook album widget can help you out. Once you add Facebook album on website, you provide your customers with a reason to stop by and have a glance at your website.
Becomes Social Proof
Your target customers would want to see your previous work and your potential. What's better than a Facebook album widget showcasing your work range? This will help you stand out in the industry and take less time to bag a client.
Cost-Effective Marketing
In addition to adding social proof to your website, a Facebook album widget also helps you into being a cost-effective way to add fresh content to your website. In fact, a Facebook album widget on website acts as a 24*7 brand ambassador of your business.
So, don't wait anymore. Add Facebook album on website and see your business grow.