Windows 10 Stuck on Getting Windows Ready
It is usual for many Windows 10 and Windows 8 users to encounter unexpected troubles with their operating systems. Many of them have reported that their computer, like the Surface Pro 4, becomes stuck on a loading screen with the words "Getting Windows ready. Don't turn off your computer."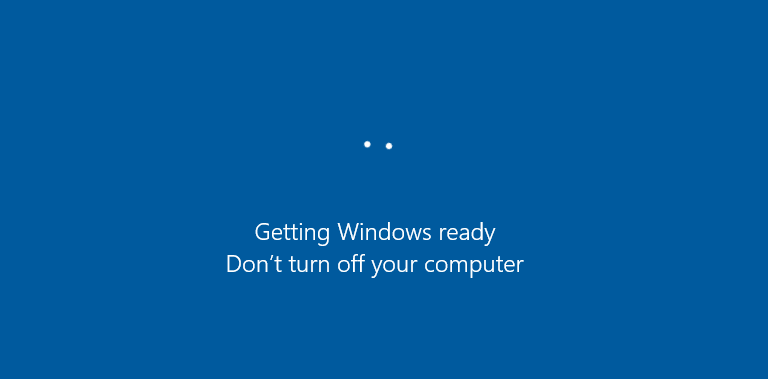 Users mention this issue in places such as Reddit, claiming that it frequently occurs when they try to turn on, turn off, restart/reboot their machines, or install the Windows operating system.
Boot loop, restart loop, infinite loop, update loop Windows 10 update stuck on getting things ready Windows 10 install stuck on getting ready.
How long will it take for Windows 10 to become available? This process may take several hours in some circumstances, which may be inconvenient for many users.
If you are experiencing the Windows 10 stuck in a loop getting Windows ready issue, we have excellent solutions for you.
How to Fix Getting Windows Ready Stuck?
Restarting the computer is sometimes insufficient to resolve the Windows 10 getting ready to loop. Fortunately, there are five workarounds listed below that you can try.
Solution 1: Wait a While
Yes, you read that correctly. The simplest working solution is to wait some time. This is the way that some Microsoft support personnel recommend.
When you are presented with the notice "Getting Windows ready, don't turn off your computer," your system may be performing background actions such as downloading and installing files, initiating a Windows 10 update process, altering application and module settings, and so on.
Depending on the number of apps installed on your PC, the system may take time to accomplish these operations. Thus, the first thing you can do to allow your computer to boot correctly is to wait until the system chores are completed.
It is usually recommended to wait for about 2-­3 hours. If you continue to see the screen, you should attempt various options to troubleshoot the error of getting Windows ready Windows 10 in a loop.
Solution 2: Shut Down Your PC and try power Resetting It
Although power resetting your PC will wipe all information in the memory, it will not harm the disc data. This strategy may aid in the resolution of some computer corruption issues.
As a result, restarting your computer may resolve the getting Windows ready stuck issue.
To get your Windows out of the update loop, follow these steps:Step 1: Shut off your computer by hitting the power button.
Step 2: Unplug all peripheral devices, such as USB flash drives, external hard drives, earbuds, and so on. Also, unplug your PC's power line or adapter.
Step 3: If you're using a laptop with a detachable battery, take it out of the battery compartment.
Step 4: For around 30 seconds, press and hold the Power button on your computer to drain any remaining charge from the capacitors.
Step 5: Reattach the power line to the PC or replace the battery in your laptop. However, do not reconnect any USB devices.
Step 6: To boot your computer, press the Power button. You can now check to see if Windows 10 is stuck in the loop, making Windows ready issue has been resolved.
Solution 3: Run a system restore or image recovery.
Suppose you have established a System Restore point or a system image backup with Windows snap-in tools. In that case, you can try utilising the return point or image file to restore the PC to a normal condition when you face the getting Windows ready stuck issue.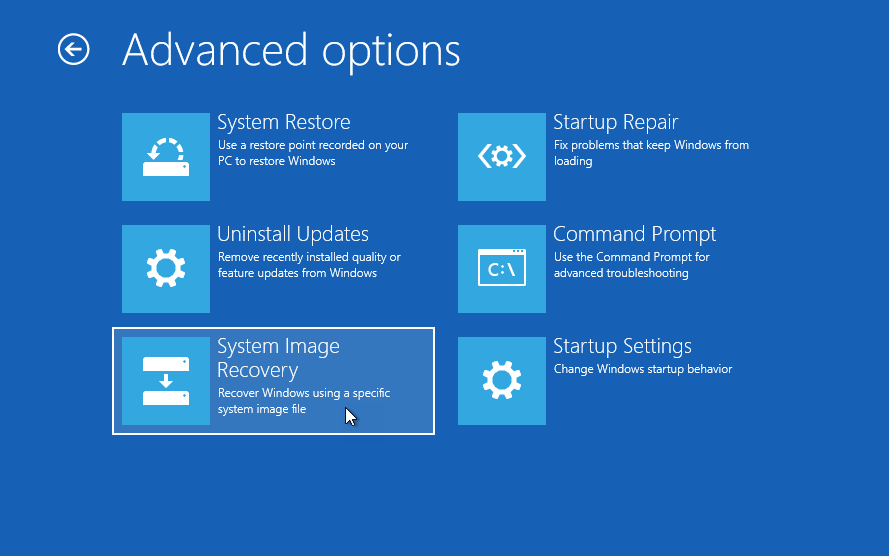 But how can you restore a system that is stuck on the same screen?
Step 1: Go to the Microsoft website and download the Media Creation Tool. Run it to make Windows installation media (a USB installation device or a CD/DVD disc).
Step 2: Start the computer from the disc or USB disc. Set the language, time, and keyboard technique, then click Repair your computer.
Step 3: Select a menu item > Troubleshoot > Advanced options > System Restore.
Step 4: Follow the wizard's instructions to do a system restore to get out of the Windows 10 getting ready to cycle.
Select System Image Recovery from the Advanced options tab if you have a system image. Then, using the image backup, restore your machine to its previous state.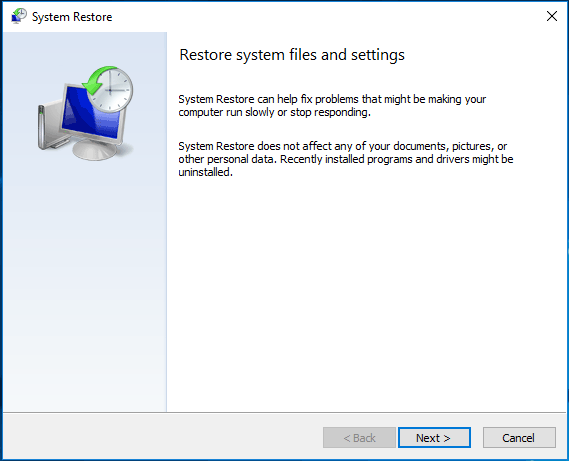 Solution 4: Run System File Checker
If Windows is taking too long to make Windows 8/10 ready, or if the other ways fail to resolve the issue, you can attempt the System File Checker programme. Corrupted files on your machine sometimes cause the need for Windows to prepare for updates at every reboot.
Here's how to repair corrupted system files:
Step 1: Insert the installation disc or USB drive into your PC and boot from it in the same manner as described previously.
Step 2: Go to Repair your computer, then select Troubleshoot from the Choose an option screen.
Step 3: On the Advanced settings screen, select Command Prompt.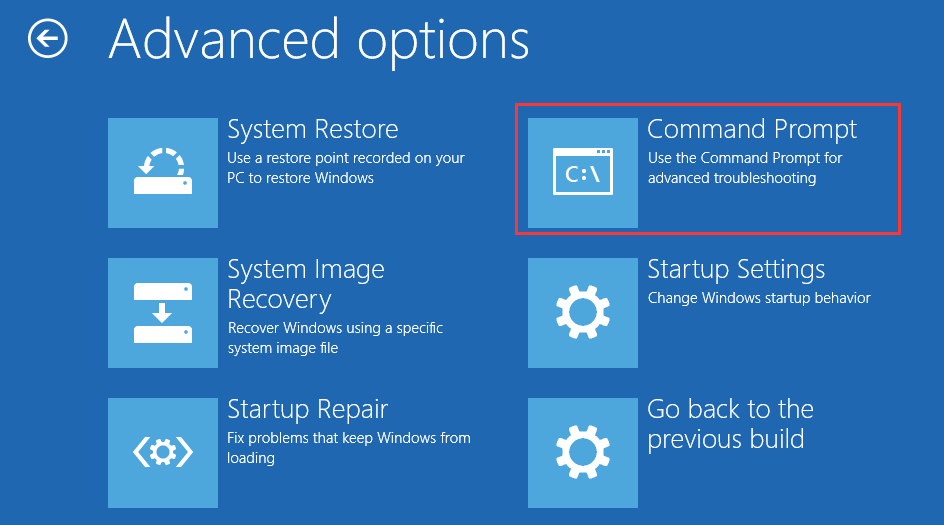 Step 4: Once the cmd window has been launched, type the command: sfc /scannow and press the Enter key on the keyboard.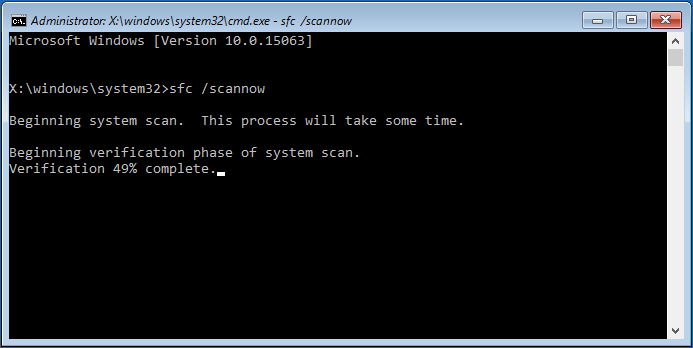 Wait patiently till the verification process is completely finished. Then restart the machine to see whether the getting Windows ready Windows 10 loop persists.
Solution 5: Run Windows 10 Startup
Repair If your PC is stuck in the process of getting Windows ready with each reboot, running Windows Startup Repair may be able to resolve the issue.
This also necessitates using the Windows installation CD to boot into the Windows Recovery Environment (WinRE). Navigate to the Advanced tab in WinRE and select Startup Repair: Repair faults that prevent Windows from loading.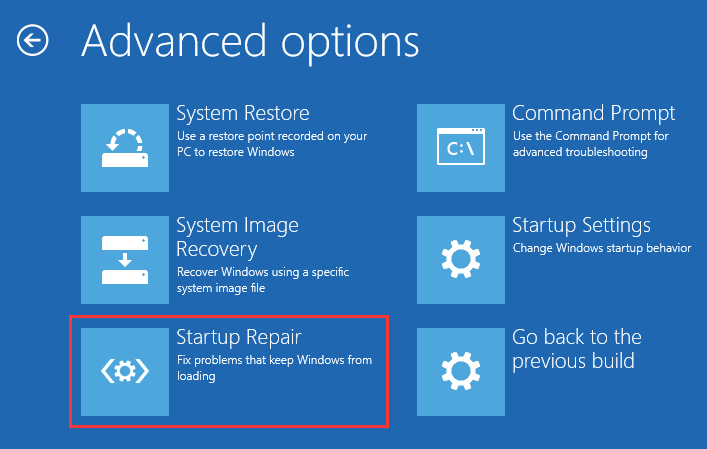 If the repair process fails with the error "startup repair could not repair your PC" or "automatic repair could not repair your PC," try another option to resolve the Windows 10 stuck on getting Windows ready problem.
Solution 6: Uninstall Recently Installed
Updates in Safe Mode An incorrectly installed recent update may cause Windows to become stuck in another update loop, therefore deleting these updates may resolve the problem. This will have to be done in Safe Mode.
Step 1: Navigate to the Advanced Options tab, choose Startup Settings and press F4 to boot the machine into Safe Mode.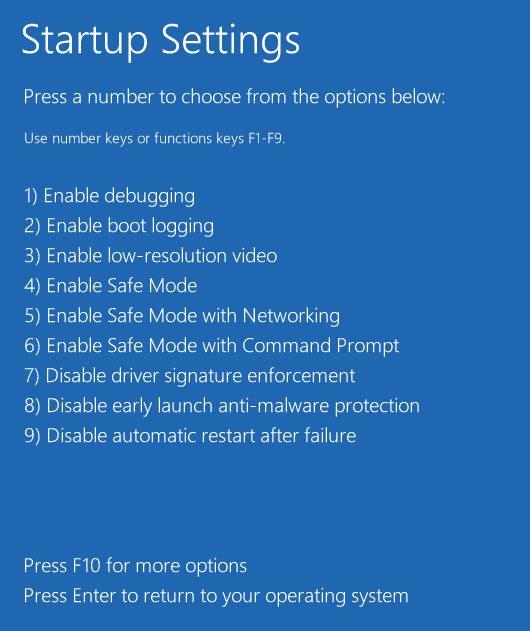 Step 2: In the Windows 10 Safe Mode, right ­click Start and select Control Panel from the menu. Then select Programs and Features.
Step 3: In the left panel, click View installed update. Select and delete the recently installed updates to resolve the Windows 10 stuck in a loop getting Windows ready issue.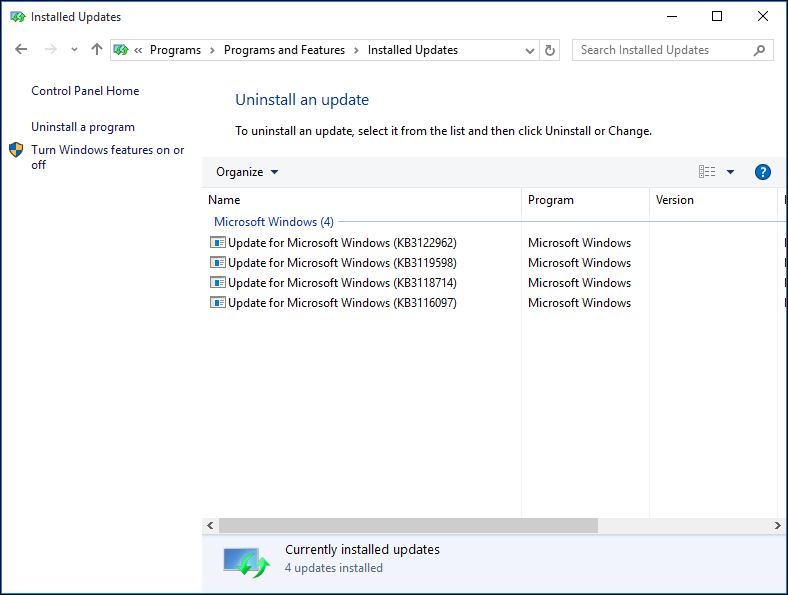 Finally, restart Windows 10, and the computer should no longer be stuck on getting Windows ready.
Solution 7: Perform a Clean Windows Installation
If none of the above techniques helps you resolve the Windows ready stuck issue, the operating system may have unresolvable issues. Installing a fresh copy of Windows will be the final remedy.