So, guys if you are searching for how to remove the directory in Linux then you have come to the right place. In this article, we will go step by step to know how to remove a Directory in Linux.
To remove or delete the directory in Linux we can use commands as "rmdir" and "rm" which are very common according to me.
How to Remove a Directory in Linux
These are the two types of directories in Linux. There is some content in these directories at some times. "rmdir" is the command line feature that is used for deleting empty directories and the "rm" command is used for deleting the contents. Following are some examples to remove a directory in Linux-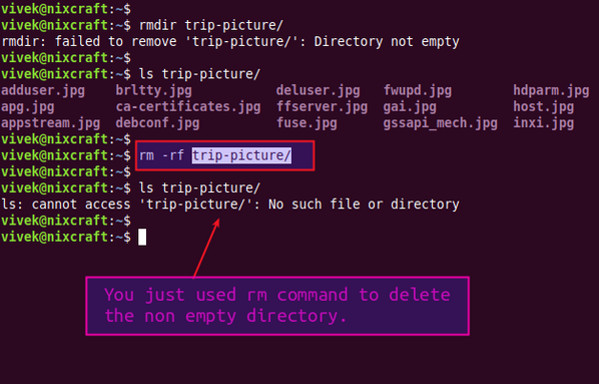 Following are some examples about how to remove the directory in Linux-
When you want to remove an empty directory then you can use "rm-d" or "rmdir" command. This command follows the directory name that is that is made to be deleted.

If you want to remove a directory that has some content in it, then use the "rm" command with a recursive option. This recursive option is denoted by "-r".

At sometimes, the contents of the directories are "write protected". There is a facility called as write protection which helps to stop alteration or removal of valuable data. When the contents of the directory are "write protected" then the user will be prompted again to confirm the process of deletion.

When you do not want a prompt window to pop during the direct deletion process then you can use "rm" command with –r and –f options.

If you want to save time and need to delete multiple directories at once then use "rm" command with –r. Then separate the different directory names by space.

You need to be very careful while removing the files and directories. Once when directories get removed then it will be difficult to recover them later. So take your time and remove directories with all the caution.
Significance of Linux-
1)  Linux is less susceptible to malware, viruses and other substances which may damage your PC.
I really think that the internet is a creepy domain when you try to reflect on it. Sometimes any kind of website can become a malware nightmare. One phishing email or anything can download a virus which may be dangerous.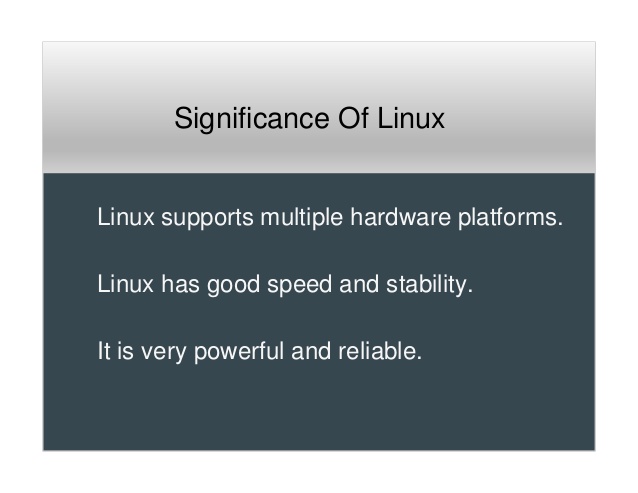 2) This is very easy to install-
When you just needed to test the waters and see whether you like it, you can boot Linux from USB flash drive or CD and you can use it from there. It will boot very finely and you don't need to make any kind of changes to your computer.
3) This will work virtually on any modern era computer-
This Linux will work on any obsolete hardware without much problem, unlike any another operating system.
4) It has a higher level of superiority for the users-
I think that windows users sometimes face problems, Ios users find their computers are crashing, locking up or refusing to allow them to input the password for access, so from these, I find Linux is more superior because little instances of turning on and off of your computer would help to work it again.
5) It has text editors-
This Linux has a huge range of text editors. When you are a programmer, then you can pick any of the free software packages, like visual studio code, Vim, Atom, etc. Most of the text editors are absolutely free and you can use it very easily.