GST was introduced on the 1st of July 2017 to rationalize the current indirect tax system. There were multiple taxes like VAT, Excise Duty, and Service Tax. These rates differed from state to state, and each state had different rules. The most important thing is how to avoid mistakes while filing GST and a few steps to rectifying here:
In the case of multiple states, it was not possible to claim input tax credit before GST.
In order to avail of the advantages of GST, it is important to register for GST.
How Can I Register For GST?
If you are confused about how to register for gst, here is a step-by-step guide.
Step1:
You need to register at the GST Portal. Click on the Register Now button under Taxpayers (Normal).
Step 2:
Click on Register Now, followed by the New Registration Button. Under New Registration, choose  'I am a Taxpayer'.
Fill in the details like the State, District, Name of Business, PAN, email address, and mobile number.
You will get an OTP.
Step 3:
Enter the OTP. Continue to the next step.
Step 4:
After sending the OTP, a Temporary Reference Number (TRN) will be sent to you. This should be noted.
Step 5:
You need to go back to the GST portal and select Register Now. Select the TRN button and enter the number in the space given. You will get an OTP to proceed to the next step.
Step 6:
You will see the status of your application as a draft. Next, you need to click on Edit.
Step 7:
You will next have to fill up Section B, which comprises 10 sections. All the details need to be filled up. There are certain documents that need to be kept handy like photographs, taxpayer's constitution, business registration proof, bank account information, and authorization form.
Step 8:
There are certain declarations that need to be filed. Verification will be done through either DSC, e-sign, or EVC.
Step 9:
You will next find the Application Reference Number or ARN sent to your email ID and mobile number.
What Will Be My GST Rate?
GST rates vary according to whether the goods or services being provided by you fall in the essential commodities category or luxury category. You need to check the gst tax rate list to find out the rate applicable to you.
Household necessities, Indian sweets, medicine, and coal fall under the 5% category.
Processed food and computers attract GST at 12% category.
You will have to pay GST at 18% if you are a dealer in toothpaste, soaps, industrial intermediaries, capital goods, and hair oil.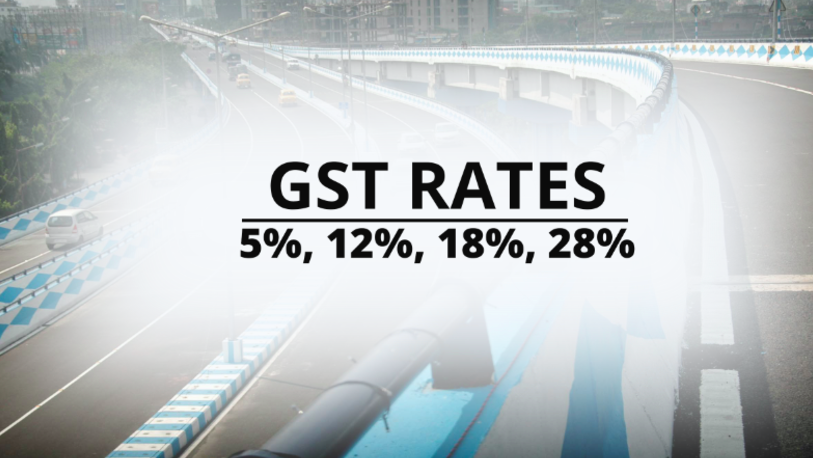 High-end cars and motorcycles, refrigerators and air conditioners, cigarettes, small cars, and aerated drinks fall under the luxury category and under the 28% slab.
Common Mistakes You Need to Avoid While Filing GST
It is very difficult to rectify a mistake made while filing GST returns, so you should be extremely careful while filing the returns. Here are some common errors committed while filing GST:
Data Entry Errors
GSTR-1 requires a lot of data to be entered, and this is where the error occurs. A mistake means a mismatch with GSTR-3B.
Input Tax Credit Errors
This error takes place when the taxpayer enters the tax credit while filing the returns. If they state a higher value, then the return cannot be revised, and the taxpayer will have to pay a penalty.
Nil Return Not Filed
You need to file your GST return every year, even if there are no transactions, or else you cant file GST return for the following year.
Wrong GST Head
Tax to be paid under one head cannot be utilized for payment of tax under another head. You will have working capital problems.
Confusing Zero Rated With Nil Rated Supply
Zero-rated supply refers to exports and any supply made to a Special Economic Zone. Goods and services with 0% GST fall in the nil-rated supply category, and you can't claim the input tax credit.
Reverse Charge Mechanism
You need to determine if the reverse charge mechanism is applicable to you or not.
Input Tax Credit Reversal
You cannot claim the input tax credit on payment to suppliers if there is a delay beyond 180 days. The input tax credit will be reversed in such cases.
Be Alert, Be Profitable
A little caution while entering the data for the GST returns can save you a lot of hassles! So make the right entries and enjoy the benefit of GST!