No matter whatever Windows operating system you have installed on your computer, Task Manager Shortcut is one of the most commonly utilized programmes. It is a robust tool for monitoring your system's performance and activity, terminating applications, starting new activities, obtaining data about running processes, and so on.
It would be best if you first opened it before you can utilize it. So, how do you access Task Manager? Now, we'll show you various Task Manager shortcuts and other methods. Some of these are useful if you cannot access the app in the manner you are accustomed to.
Quick Methods for Opening Task Manager in Windows 10: Shortcut to the Windows Task Manager
The keyboard shortcut is a systematic way to access various Windows programmes, including Task Manager. And now we'll teach you how to access Task Manager using a shortcut.
1. Press Ctrl + Shift + Esc.
This Task Manager shortcut is the quickest way. If your keyboard is operational, use the Task Manager hotkey – Ctrl + Shift + Esc – to terminate specific jobs.
2. Press Ctrl + Alt + Del.
Ctrl + Alt + Del is another keyboard shortcut for launching Task Manager. It may lead you to a page with many options, one of which is Task Manager, which you should click to launch.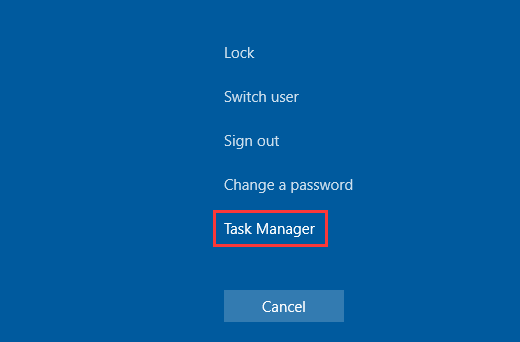 3. Windows + X
Windows 10 has a Power User menu that contains a variety of applications, including Task Manager. You may get to this menu by pressing Win and X on your keyboard. Then, select Task Manager to launch this task management application.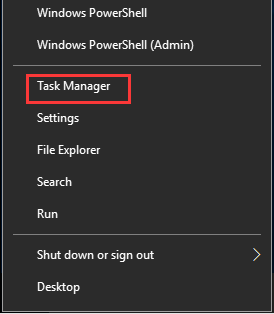 These three Task Manager shortcuts are now available to you, and you may select one to bring up Task Manager. Let's look at some more ways to access Task Manager in Windows 10 in the following sections.
Open Task Manager from the Taskbar.
One of the quickest ways to access this programme is through the taskbar if you prefer to use a mouse. Right-click the taskbar and select Task Manager.
Run This Tool Using the Search Box
In Windows 10, type task manager into the search area. Windows will provide various options, with Task Manager being the best fit. Then, on the right, click Open to launch this app.
Start Task Manager from the Control Panel.
How can I access Task Manager from the Control Panel in Windows 10? These instructions are now available.
Step 1: Launch the Control Panel.
Step 2: Type task manager into the search box and then select Task Manager from the list of results.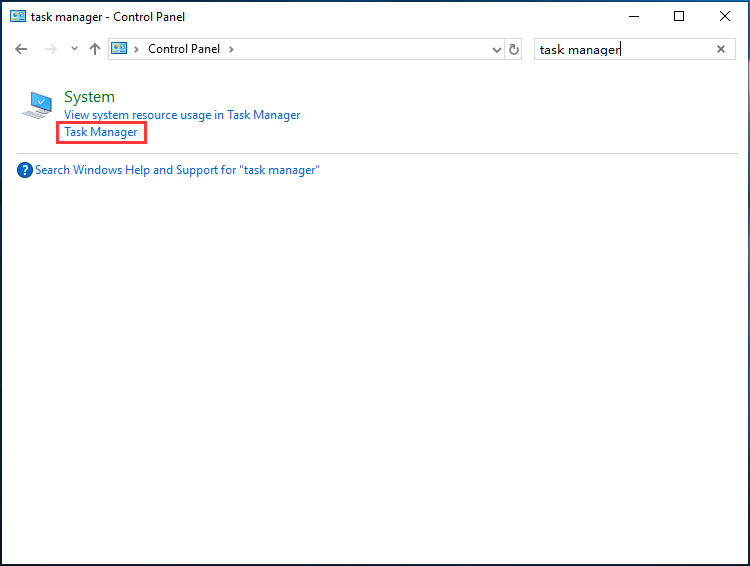 In File Explorer, execute taskmgr.exe.
Task Manager is included as standalone software that works in tandem with Windows 10. To access it, press Win + E and navigate to File Explorer. Then, in the address bar, type per cent SystemDrive per cent WindowsSystem32; please scroll down to Taskmgr.exe, and double-click it to launch this application.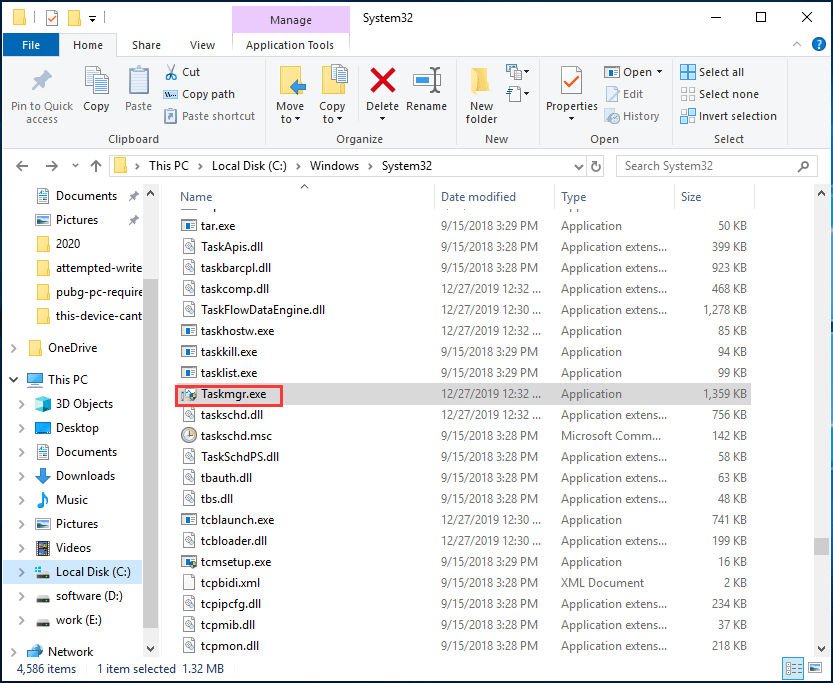 Utilize the Run Tool.
Follow the steps below to launch Task Manager through Run:
Step 1: To open the Run window on your device, press Win + R.
Step 2: In the text field, type taskmgr and hit Enter or click OK.
Start Command Prompt
Step 1: Launch Command Prompt with administrative privileges.
Step 2: To launch Task Manager, type taskmgr and click Enter.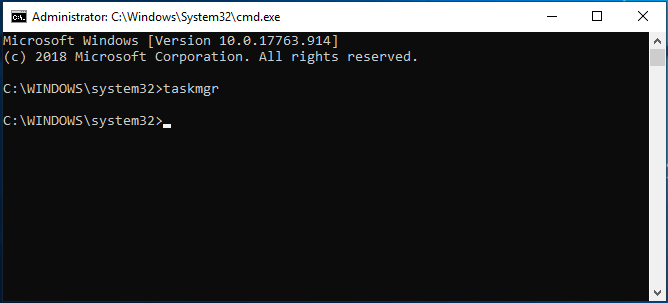 Make a Task Manager shortcut on your desktop.
This utility may be made into a desktop shortcut. There are several ways to do this task and this post – How to Create a Desktop Shortcut on Windows 10? (3 Categories) – can assist you.
Right now, we've shown you ten different methods to launch Task Manager. If you're wondering how to launch Task Manager, check out this post and pick one way.