We have found an amazing alternative to discord which is a chat application and it is known as better discord and this one is a superb app in this current time. This service is used by plenty of gamers and entrepreneurs. This service comes with better discord which allows people to chat with their colleagues and friends with a better experience.
What is the meaning of Better discord?
This Better discord is same like normal chat application like discord but a special feature which is provided by Better discord is that, emojis and emotes from twitch.tv.
Also in this better discord, they provide custom CSS editor which is useful to change the platform as per your likes. You can also add plug-in and extensions in this better discord.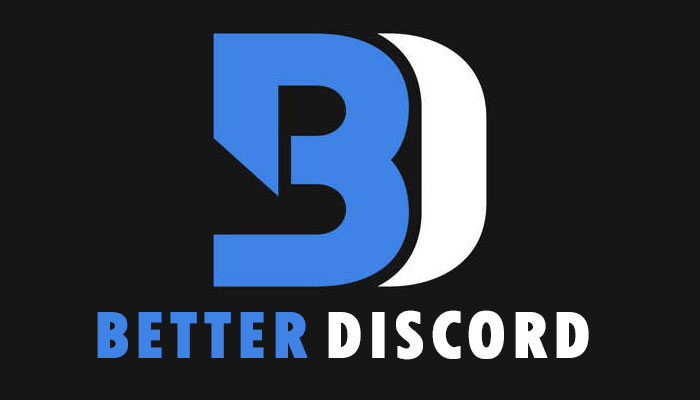 You can also add new themes and also customize according to your choice in this better discord. In addition to this, you can switch to the more minimal mode which helps you to focus on voice chat and more things.
What is the Features of Better discord?
Customization of discord client according to your liking with the help of custom CSS is possible now in Better discord.
By using minimal mode you can hide all the clutter in Better discord.

You can download a third party or your own created plug-in as it supports plug-in installations.

Plenty of custom themes are available in Better discord which is really beautiful.
Better discord is safe or not?
In simple word answer to this question is, better discord is absolutely safe and I would say it can't be unsafe at all. 
This service is used by millions of people and you can control every aspect of this service and according to me, all this seems absolutely safe.
Process to install better discord
If you want to install better discord, first of all, you need to install discord on your computer. In case you are not using discord on your computer. So it would better to install this discord first.
Following are the steps to install Discord-
If you want to install discord, you have to go to the http://discordapp.com/download page from where you can download discord on your computer. 
 In the next step, you have to follow all the instructions and install the app on your computer.
Once the discord is installed on your computer, you can simply register a new account or you can sign up in discord account easily.
Finally, you are done with the installation with discord then you are ready to install better discord on your computer. For the installation of better discord, you need to follow the following steps-
Easy steps to install Better discord-
In the first step, you have to download better discord from http://betterdiscord.net/home/ page. This will redirect you to the Github's page. From here, you need to select your operating system like windows.

Double click on the application once it gets downloaded in your computer so that the installation process gets started.

Now you can see the installation menu from where you can select install bandagedbd.

Next step is you have to place a tick on install to stable and hi the button.

After all this, better discord gets installed in your computer and you able to see the exit button. Now click on it to exit from the installation process.
Now the installation process of better discord is done and it gets installed on your computer and you can use it through discord app only.
How to install Better discord themes?
The most loved features which discord users like is the ability to install custom themes. In case if you want to do this same then the question arises is that how to install better discord theme?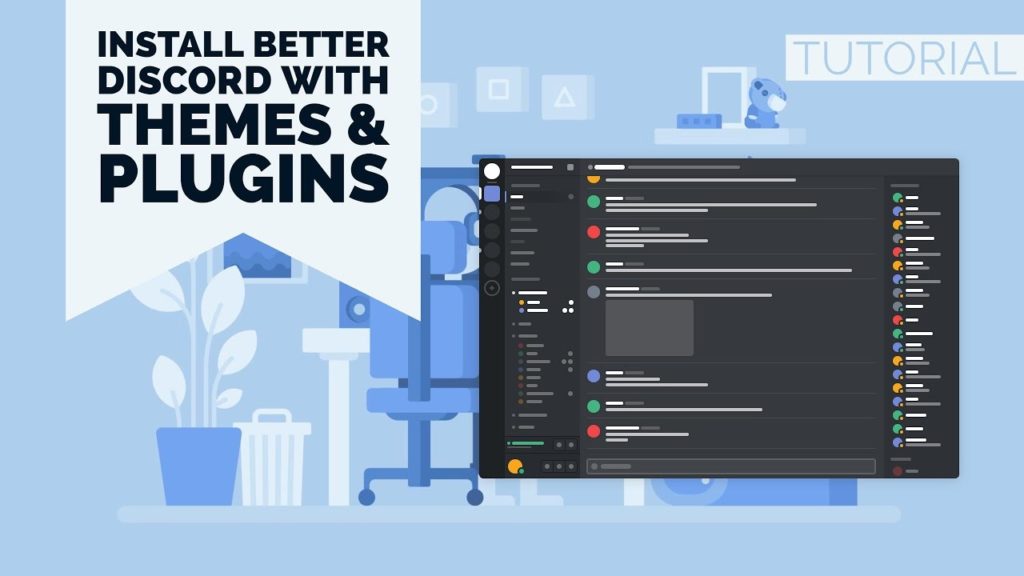 If you want to install discord themes then according to me it's quite easy to work. You need to follow following simple steps to install discord themes.
First thing you have to do is, you have to launch the discord app from your computer.

You can see plus icon from sidebar where you have to click now.

Then you have to select create a server from this.

After that you can name your server and also you can select your region and now click on the Next button. 

Now you need to download better discord themes. For doing this you have to go to this website which is http://discordsource.com/themes/ and you can download a favourite one from here.

When theme get downloaded go to given path as C:/users/username/appdate/roaming/betterdiscord/themes.

Then you have to paste the theme and unzip.

Now you need to go back to discord app and select your needed server.

And now select a setting from the bottom.

Now scroll down to the bottom and click on themes.

At this place, you will find all your themes. Now just use toggie button to enable theme of your choice or else you can turn off the toggie If you do not want to use a theme.
According to me, better discord is an awesome tool for discord platform. It helps you to make your platform completely yours by customization options.