Initially, blockchain technology emerged to facilitate money transactions in the financial sector, but now it's supporting several industries, namely- tourism, energy, transport, and the healthcare sector as well. This technology is revolutionizing every sector of human endeavors, so how can the healthcare sector be left out? Really, Blockchain is a game changer, as it has the potential to impact not only a single industry but also the complete landscape.
The global blockchain technology in the healthcare market size was valued at USD 281 million in 2020 and USD 1.19 billion in 2021. It is expected that it'll expand at a CAGR-compound annual growth rate of 68.1% from 2022 to 2030. The global medical blockchain market is expected to reach $55.83 billion by 2026, rising at a CAGR of 35% from 2021. According to Allied Market Research, by 2031, it'll get $16.30 Billion.
This article explores not only the positive impacts and use cases of blockchain technology in contemporary healthcare but also explains why hospitals & other medical facilities are prospecting into blockchain development services to enhance their data-related practices:-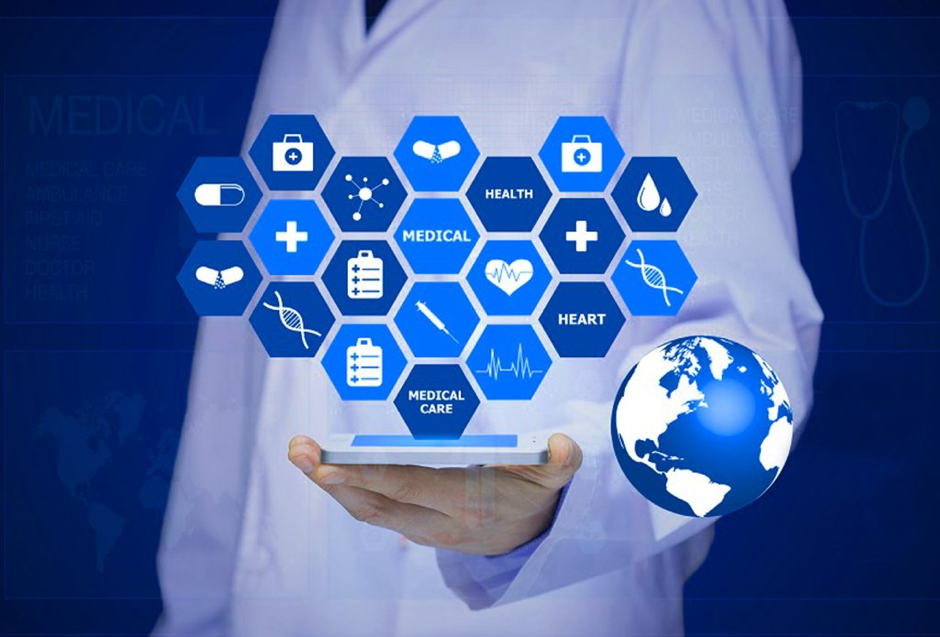 What Is The Need For Blockchain In HealthCare?
Today the need for Blockchain technology is increasing at an incredible speed for supporting qualitative health facilities. Blockchain is the newest and most advanced technology that will play a vital role in transforming healthcare. Presently, the health system is moving towards a patient-centered approach. In such situations, Blockchain dApp development is required to offer top-notch health facilities to patients.
With the use of Blockchain, it becomes easy to get rid of the process of health information exchange which is very time-consuming and expensive. Blockchain is the safest and the most straightforward technique to encourage citizens in health study programs, research data, share data, enhance treatment for communities, manage the healthcare system, manage healthcare organizations, protect data, enhance security, and resolve a few issues.
Blockchain Technology: What Are Its Capabilities to Support the Global healthcare Culture?
Blockchain technology enables healthcare researchers to disclose genetic codes, secure patients' medical records, manage the drug supply chain, and many more. It has a plethora of technical and impressive features, which is the significant reason for its adoption in healthcare. This technology makes the global prescription procedure transparent, tracks freight direction, schedules acquisitions, prevents shortages & disruptions in medical facilities, avoids uncontrolled adjustments, and prevents the illicit handling of payments, records & payments more effectively.
Blockchain, the most visible & private technology, eliminates hurdles in multi-level authentication, preserves decentralized medical data, and enables all healthcare providers to share information safely and swiftly. It provides patients with the power to access their personal medical data, improves confidentiality, and solves technical issues. Moreover, in a few coming years, Blockchain will transform the present structure of the healthcare system.
Blockchain technology allows patients, physicians, and pharmacists to access information at a given moment. Technologists are exploring, experimenting, and discovering the way to use blockchain technology for medical firms. This robust technology is itself an irreplaceable tool in healthcare as it follows prescriptions, improves payment options, and decentralizes the health history records of the patients.
Blockchain has intelligent sensors that make a data storage framework for recording health history and test reports of patients. It assists the doctors in acquiring every detail more conveniently and making an appropriate diagnosis of the patients. Furthermore, a correct implementation of a blockchain network can help healthcare organizations from external risks, assaults, and other problems like computer corruption or failure of the hardware.
Positive Impacts Of Blockchain On the Healthcare Industry:-
1.) Blockchain: An Efficient & The Securest Tool:-
There is a consensus related to this technology that it can greatly improve access to data across several approved platforms. It manages access via cloud-based storage for digital health records because Cloud-based storage is the safest way to keep records. It enables countless providers to access patients' data from multiple devices or locations as well. Besides, the cloud enables users to keep data protected from any kind of computer crash.
2.) It Has A Great Impact On Interoperability:-
Another effect of Blockchain technology in the healthcare sector is related to interoperability. After creating the record, it's immediately isolated to the software. No other technology is as great as Blockchain, which enables providers to keep data uniform across various platforms. It offers numerous solutions for interoperability that interprets the shared data across approved platforms and also improve the efficiency of every user. This way, all the users can track & approve all the changes, and observe a global medical history for making knowledgeable clinical decisions.
3.) Enables Patients To Access & Control Personal Health Information:-
Blockchain technology provides security & data access not only for the providers but also for the patients. It assists the patients in tracing and minimizing the risks of deleted data or fake claims of health history. This way, all the patients can access their medical data and update it in the safest way.
It helps the patients to know how they can simplify, identify or update the wrong information. If patients want to take ownership of their personal medical records or eliminate the centralized control of medical providers, Blockchain is an engaging technology that can assist them in doing so.
Blockchain Technology: What are Its Use Cases In Healthcare?
1.) Increase The Transparency Of the Healthcare Supply Chain:-
According to the estimation of the WHO- world health organization, up to 1% of medicines in developed nations are illegitimate. The rate of counterfeit drugs has increased in developing nations and reached approximately 10%. DEA- the drug enforcement administration also realized over 9.5 million duplicate medications in the United States in 2021.
In healthcare, Blockchain allows customers to track the products at every stage involving- manufacturing, wholesale, and shipping to make sure that all the items are legitimate. It's significant for both drugs and medical devices. Additionally, Blockchain incorporates extensive data such as labor costs and emitted waste during the manufacturing & transportation of medicines.
Healthcare organizations can use blockchain protocols for verifying information related to the supply chain of drugs, including expiration dates, manufacturers, and many more. It allows many prominent healthcare providers to exchange safe peer-to-peer messages. Besides, it allows patients to cross-check the legitimacy of their purchase.
2.) Speeds Up Medical Credentialing:-
It takes a few months to verify the tedious procedures, including training, medical licenses, skills, and education, via phone and email. According to the report of the council for Affordable Quality Healthcare, the payers spend nearly $ 2 billion per year to maintain the database of a comprehensive healthcare provider. But, thanks to blockchain technology, that offers the fastest and the most credible substitute, which does not rely on direct references of human beings.
Blockchain assists healthcare organizations in monitoring the credentials of the staff, streamlining the hiring process, and improving transparency & trust between hospitals, patients & subcontractors. Besides, healthcare startups use Blockchain for verifying primary documents and reducing time on new hiring.
3.) It Enables Patient-Oriented Electronic Health Records:-
It's a very sensitive and also highly-regulated task to share medical data. The survey of the physicians and nurses reveals that 74% of the respondents believe that the safety of the patients is not in the safe zone. At the same time, they have to exchange their health information among different departments.
One of the most famous use cases of the Blockchain in healthcare is offering a detailed overview of the records of the patients and managing information-sharing consent. Such systems enable patients to control their records, receive notifications when their data is updated, and share partial or complete records with doctors and researchers. Even that Blockchain allows patients to determine the time limitation of the visibility of their records to a specific third party. Additionally, insurers can also utilize this technology for validating confirmations with patients directly, without the interference of any mediator.
4.) Blockchain Enhances Level Of Security:-
In recent years, health data was stored on centralized databases, which could not offer the required protection against theft and breaches. A journal named HIPPA proves that around 44,993,618 medical records were compromised in 2021 across 686 healthcare data breaches. But, nowadays, Blockchain can facilitate secure health data storage and sharing.
In addition to the above-mentioned use-cases of blockchain technology in healthcare, there are a few important ones, namely- managing finances of clinical trials, enforcement of smart contracts to help the medical sector to cut down on costs, encouraging scientists to engage in genome-related research, allowing participants to store billions of genome information points, and enables the individuals to monetize their legal genomic data without involvement of any intermediary.
Ultimately, due to decentralization, Blockchain has various innovative applications in healthcare. It can change multiple healthcare fields. It minimizes cost by eliminating intermediaries from the payment chain. Blockchain is the most advanced technology in the ecosystem. Overall, this technology may significantly enhance and revolutionize how patients and physicians use clinical records for improving healthcare services.