A person who is a gamer usually knows the term Discord. It is a communication service that is made for gamers. Sometimes it takes time for connecting to the server and people will get to see Discord awaiting endpoint error. Discord is a communication service that is specifically made for gamers. It is the best voice and text chat tool which is loved by all gamers out there.
Discord awaiting endpoint error is a very common error that is faced by most discord users at a time. But it has a good part also which is that fixing this issue is not as tough as it looks so for fixing this issue you should go through this article hence you can solve this problem.
Discord is a platform for communication through which you can send messages, voice notes, and also video calls. The discord is a free application that is made for communication service for games like PUBG, which is helpful for communication through text, video, images, and voice messages. Discord is a mini group of gamers whose aim is to bring all gamers together around the game.
What does Discord awaiting endpoint error mean?
People who are using discord are aware of this discord awaiting endpoint error which does not occur eventually but when occurs it stops you to do anything in discord so solving this issue is important for all gamers. This issue irritates gamers as it interrupts them from playing games so fixing this issue is a really necessary thing for all gamers.
This discord awaiting endpoint is generally related to network issues that people will suffer while they are connecting to the discord server.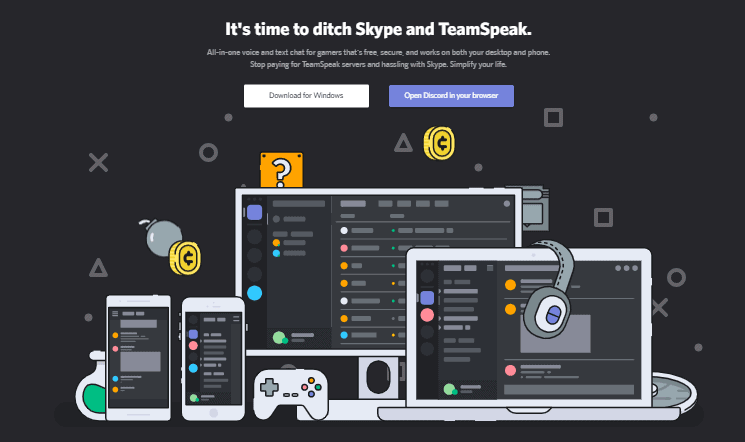 This issue is generally occasional as I know. The main reason behind this error is due to some servers of discords are getting down and another reason is that you may get fail to connect to a particular server.
The good news is that we do not need to follow hard steps to solve this discord awaiting endpoint error. The fact is that this issue is self-resolving. This error can be solved very easily by using some simple methods. To fix this issue following are the steps that you can use-
How you can solve awaiting endpoint in discord?
Let's come to our main problem that is how one can fix this problem of discord awaiting endpoint. As we know that this issue gets solved by itself hence you can wait for some time and let discord get solve this issue for you guys. Also, you can try changing the server's region. As we know that this error is usually occurring because servers get down, or if they are in process of maintenance. So my opinion in such cases is you just need to change the server till you will get solve this issue.
In such a way, you may be able to connect to another service which might be running and up to date. Now the important question arises is that, how to change the server region of discord? For changing the server you can use the following steps.
#1 Change the server region to solve the Issue-
The first thing you have to do is, you have to launch discord from your computer which you are using.
The second step you have to do is, you have to go to settings on the left side of the menu.
In the third step, you have to go to server settings and just click on overview.
The fourth step is you just have to change your location and check for discord awaiting endpoint error is still there.
#2 Check for Wi-Fi settings-
If Wi-Fi connectivity is weak then discord won't connect and it shows discord awaiting endpoint error. Re-connecting to Wi-Fi settings sometimes solve this discord awaiting endpoint error which helps gamers most of the time.
You can check your Wi-Fi connectivity is working or not by visiting any other website which you like to and if this website is also not working then there is an issue with your Wi-Fi connectivity. By rebooting or restarting your modem you can solve this problem.

#3 You must try reinstalling Discord-
If you have tried all the given methods and still facing this issue then you must try reinstalling the discord. You install the latest version of discord or you can update the discord to the latest one and then check whether the issue gets solved or not. For this, you should check that the discord is completely uninstalled from your computer. Once you completely uninstall the discord then onward you should again install the discord and check.
Conclusion
We have given all possible methods to fix this discord awaiting endpoint issue, hope you will resolve this problem by using any of this method. Check which method is suitable for you to solve this discord awaiting endpoint error.