A shoe store is a retail establishment that specializes in selling various types of footwear, including shoes, sandals, boots, sneakers, and other related accessories.
Shoe stores offer a wide range of styles, sizes, and brands to cater to different customer preferences and needs.
These stores provide a convenient place for customers to browse and try on different shoes before making a purchase decision.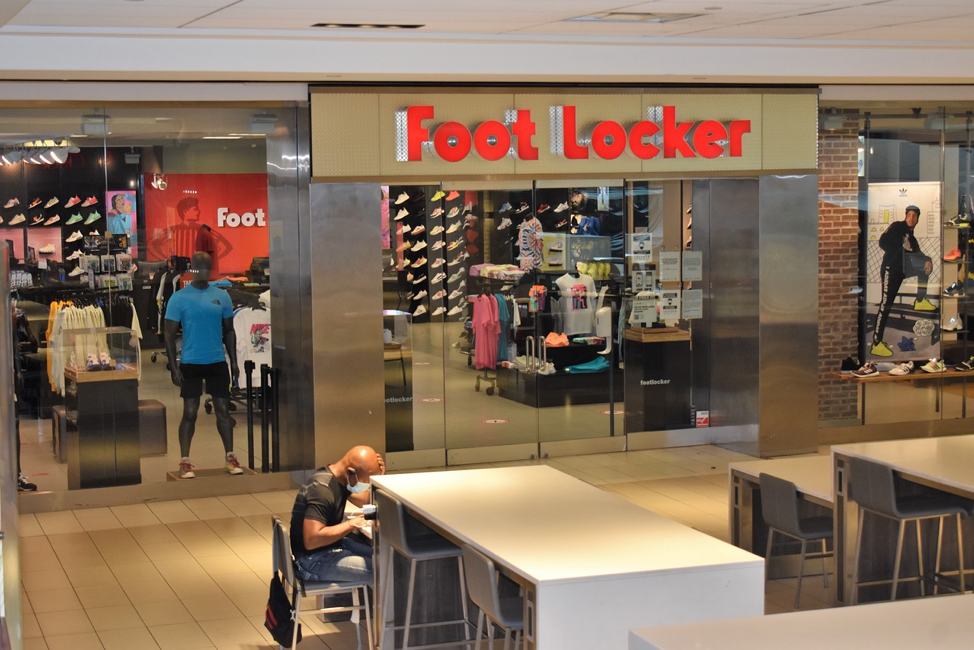 Some shoe stores may also offer related products such as shoe care items, insoles, and socks.
Whether they focus on luxury brands, athletic footwear, or casual styles, shoe stores play a significant role in providing customers with options for comfortable and fashionable footwear.
Best Shoe Stores in Dublin
Foot Locker
Foot Locker is a well-known international chain of retail stores that specializes in athletic footwear and sportswear.
They offer a wide range of sneakers, running shoes, basketball shoes, and other athletic footwear from various popular brands.
Foot Locker stores often carry limited edition releases and exclusive collaborations, making it a popular destination for sneaker enthusiasts and sports enthusiasts alike.
ADDRESS: 44 UpperGrafton Street,Dublin 2.
TELEPHONE: (01) 671 0021.
WEB: eu
JD Sports
JD Sports is a well-known sportswear and footwear retailer that offers a wide range of athletic shoes, sneakers, clothing, and accessories from various popular brands.
With numerous stores worldwide, JD Sports is recognized for its selection of sportswear and streetwear styles.
They often carry exclusive releases and collaborations, making them a go-to destination for sneaker enthusiasts and those looking for trendy sportswear.
ADDRESS: 43 Mary St, Dublin Northside, Dublin 1, Ireland.
TELEPHONE: (01) 872 6393.
WEB: http://www.jdsports.ie/
Korkys
Korkys is an Irish footwear retailer that offers a range of affordable and fashionable shoes for both men and women.
They are known for providing trendy and stylish footwear options, including boots, heels, sandals, sneakers, and more.
Korkys often caters to different fashion tastes and provides a variety of choices for different occasions and styles.
Clarks
Clarks is a British footwear brand that is well-known for its high-quality and comfortable shoes.
Clarks is particularly renowned for its focus on combining style and comfort, often using innovative technologies in their shoe designs.
Clark's shoes are sold internationally and have a reputation for their durability and classic designs. Their collections include both timeless and contemporary styles, making them suitable for various occasions and preferences.
Address: 25 Henry St, NorthCity,Dublin 1,D01 XR79,Ireland
Camper
Camper is a well-known footwear brand that originates from Spain. The brand is recognized for its unique and stylish shoe designs that often focus on comfort and creativity.
Camper shoes often feature a mix of contemporary and artistic elements, making them stand out in the world of footwear.
Camper offers a variety of shoe styles for men, women, and children, including sneakers, boots, sandals, and more.
Their designs are characterized by a blend of modern aesthetics and practical functionality. The brand is also associated with a commitment to quality craftsmanship and innovation.
Address: 10 Wicklow St,Dublin,7,Dublin,D02 TC56,Ireland
Schuh
Schuh is a popular footwear retailer that offers a wide range of shoe styles for men, women, and children.
The company is known for its trendy and diverse selection of shoes, including sneakers, boots, sandals, and more.
Schuh often carries a variety of well-known brands, making it a go-to destination for those looking for fashionable and comfortable footwear options.
Schuh stores aim to provide a mix of contemporary and classic styles, catering to different tastes and preferences. They often offer a range of brands and designs to suit various occasions and fashion trends.
Address: 47-48 O'ConnellStreetUpper,North City,Dublin, D01 PK22,Ireland
Arnotts
Arnotts is a well-known department store located in Dublin, Ireland. It offers a wide range of products, including clothing, accessories, cosmetics, homeware, and of course, footwear.
Arnotts typically has a diverse selection of shoe brands and styles to cater to various tastes and occasions.
The store often carries both international and local brands, providing options for casual, formal, and athletic footwear.
Address: 12 HenrySt,NorthCity,Dublin,D01C3Y9, Ireland