Login Error: Error Code 4, game freeze, infinite loading screen, and socials/friends list not working are just a few of the difficulties people have noticed with the private beta of the highly anticipated The Cycle: Frontier. These troubles are caused by a variety of circumstances, including obsolete network drivers, faulty files, and incomplete steam downloads, among others.
Is it impossible for you to run The Cycle: Frontier on your PC? The issue arises for a variety of causes. In this blog, we'll look at what's causing the game to freeze on the loading screen and how to solve it.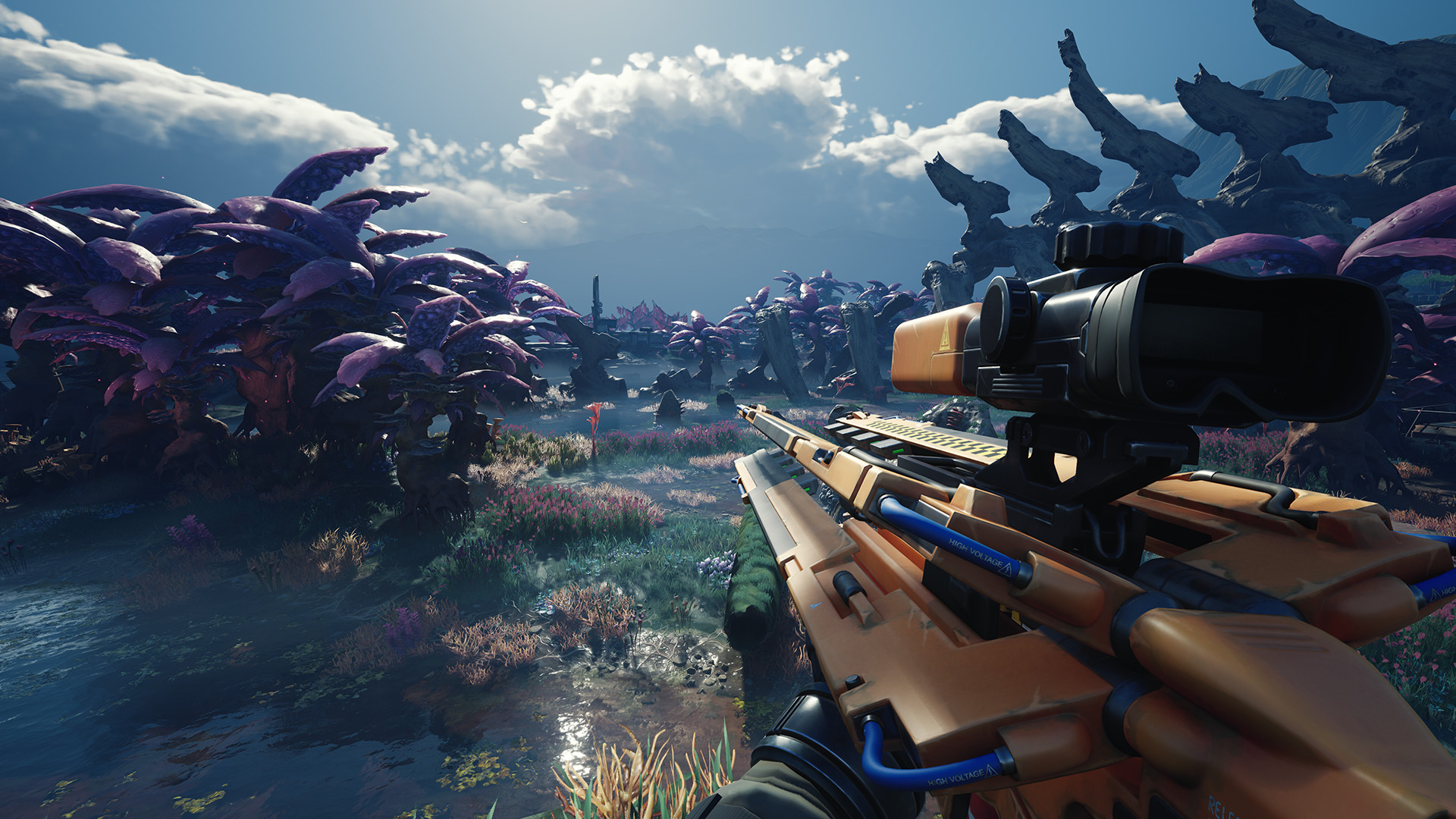 What exactly is The Cycle: Frontier?
The Cycle: Frontier is a competitive first-person shooter title that captivates players with its unique missions and tasks. While the game is new, the mistake takes away all of the joy of playing since the game freezes or gets stuck on the loading screen. So, without further ado, let us look at the difficulties that might be causing the issue and discover how to repair The Cycle: Frontier stuck on the loading screen.
Check the system requirements before coming to any conclusions. If your computer configuration is not suitable, you may experience problems with game launching and gameplay.
Minimum Conditions:
Windows 10 64-bit operating system
Intel i5-4590 or AMD Ryzen 3 1200 processor
RAM memory: 6 GB
NVIDIA GeForce GTX 760 or AMD Radeon R9 270 graphics
11th version of DirectX
Network: High-speed Internet access
37 GB of storage space is available.
Additional Information: 2GB VRAM
Requirements that are recommended:
Windows 10 64-bit operating system
Intel i5-6600 or AMD Ryzen 5 1400 processor
RAM size: 8 GB
NVIDIA GeForce GTX 970 or AMD Radeon RX 570 graphics
11th version of DirectX
Network: High-speed Internet access
37 GB of storage space is available.
Additional Information: 4GB VRAM
1. Boost Virtual RAM
Virtual memory combines RAM with temporary hard disc space. If you're out of RAM and the default amount of your virtual memory isn't sufficient, you'll need to expand it manually.
Enter advanced system options by pressing the Windows logo key on the keyboard.
Select View advanced system options from the menu.
Click on Settings, then on the Advanced tab, and then on Change.
Uncheck the option next to Manage paging file size for all discs automatically.
Choose your C: disc [the location where you installed Windows] > Click the Options button next to Custom size and enter 4096 in the Initial size (MB) and Maximum size text boxes (MB).
To save changes, click Set and then OK.
Restart both your PC and the game.
2. Insert the storage and RAM into the slot correctly.
It is also advised that you remove the side panel of your PC's CPU cabinet and then unhook the HDD/SSD & RAM components from the slot. Gently clean the slot and the component, then reinstall them to see if The Cycle Frontier stuck on the loading screen issue has been resolved.
3. Remove Background Apps
With so many background programmes running on your Windows starting, you can't expect your CPU to harvest enough resources to run The Cycle: Frontier correctly. However, doing a Clean Boot will free up RAM and space, allowing the game to operate properly.
Follow these steps to conduct a Clean Boot:
To launch the Run search box, press Windows + R.
To open the system configuration, type MSConfig and hit OK.
Navigate to services in the System Configuration Window and locate all running services.
Tick the box next to "Hide all Windows services" to remove all Microsoft services from the list.
Once it is completed, Click Disable all > Apply > Ok, and then restart your computer.
When you restart your computer, all unwanted services will stop functioning in the background. The Cycle: Frontier is a game that requires enough resources. You may guarantee that it has all you need by eliminating these services.
4. Update the Outdated Drivers Necessary to Play the Game
You may be wondering what drivers are and why they are essential to play the game. Well, several drivers from your PC are engaged in the overall processing of the game.
For example, The Cycle: Frontier is a social game that necessitates the use of a network adaptor. Furthermore, because the game has high graphical needs, you will want updated graphics drivers.
These drivers, as well as other drivers (software that allows the PC and hardware to interact correctly), must be updated.
The issue with drivers is that there is no easy method to update them all at once. If you use the internal manual approach, you must search for driver updates for each driver. If you don't know which drivers to update and want to do so fast, Advanced Driver Updater is the tool for you.
Must Read : Top Features to Look For in Driver Updater Software
It allows you to install a single-driver updater programme and remove all old drivers with a single click. This is how the tool works:
Download the programme setup file from the link below and install it right away.
Run the application when it has been installed. There is a scanning option called "Start Scan

Now. " When you click on it, the programme will begin hunting for obsolete information.

Following the completion of the scan, you will be presented with a list of all outdated drivers.

Click Update All to allow the programme to update all of your outdated drivers.
When you use an intelligent driver updater tool like Advanced Driver Updater, maintaining your network adapter and graphic drivers becomes a piece of cake. The Cycle: Frontier requires regular driver upgrades; otherwise, difficulties like as game freezing, getting trapped on the loading screen, and so on might occur.
You may get the app from the URL provided above. If you have any questions concerning the application, you may look at the features of Advanced Driver Updater.
Conclusion:-
These three remedies might assist in troubleshooting The Cycle: Frontier loading screen difficulties. Other than that, if the problem persists, you should check the game files' integrity in your Steam client or see whether the game requires any upgrades, as the problems are more widespread in previous versions.
I hope the knowledge in this blog serves you well and gets the job done. That's all there is to it for now. I'm curious whatever strategy worked for you. However, if you used a different way, please share it with us.