A fashion store, also known as a clothing store or apparel store, is a retail establishment that sells clothing, footwear, and accessories to customers.
Fashion stores cater to a wide range of styles, trends, and price points, offering clothing options for men, women, and sometimes children.
Fashion stores typically have a physical location where customers can browse and purchase products, but many retailers also have an online presence, allowing customers to shop for clothing and accessories from the comfort of their own homes.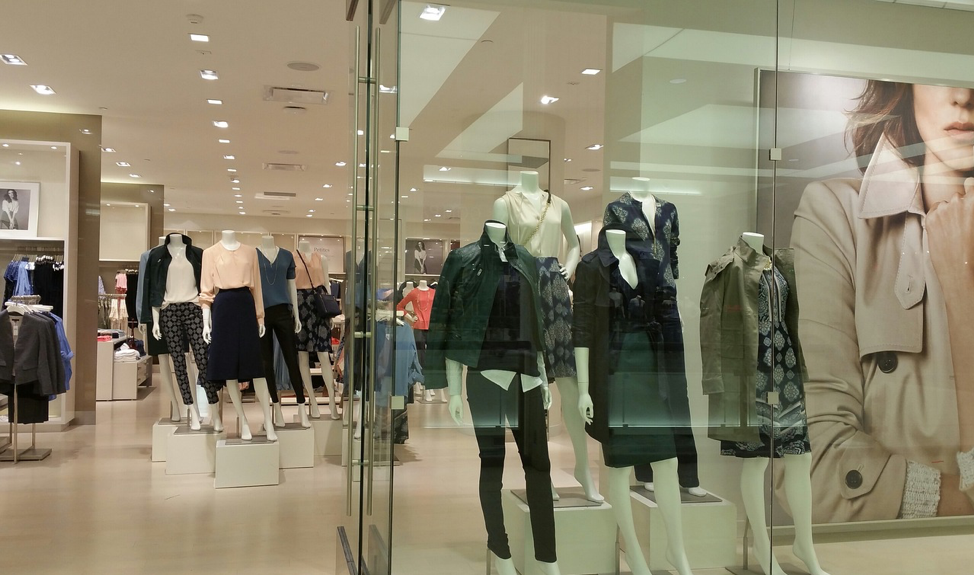 These online fashion stores often provide detailed product descriptions, images, and sizing information to help customers make informed purchasing decisions.
In a fashion store, you can find various clothing items like dresses, tops, pants, jeans, skirts, suits, jackets, coats, lingerie, swimwear, sportswear and more.
David Jones
David Jones is a well-known Australian department store that specializes in luxury and high-end fashion, beauty products, homewares, and accessories. With its origins dating back to 1838, David Jones is one of the oldest and most prestigious retail brands in Australia.
The flagship David Jones store is located on Elizabeth Street in Sydney, but the company has expanded to have stores in other major cities across Australia.
The department store offers a wide range of products, including clothing for men, women, and children, featuring both local and international brands. The fashion selection includes designer labels, premium brands, and contemporary fashion.
In addition to clothing, David Jones also has an extensive range of beauty products, cosmetics, fragrances, skin care and hair care products.
Myer
is another prominent Australian department store chain that offers a wide range of fashion, beauty, homewards, and lifestyle products. Established in 1900, Myer has a long history and has become a well-known and beloved retail brand in Australia.
Myer operates multiple stores across Australia, including flagship locations in major cities like Sydney, Melbourne, Brisbane, and Perth.
The department store provides a diverse selection of clothing, footwear, and accessories for men, women, and children.
Myer's fashion department includes a variety of brands, ranging from affordable to premium and luxury labels.
It offers a range of styles and trends to cater to different customer preferences. You can find items such as dresses, tops, pants, jeans, suits, jackets, coats, swimwear, activewear, and more.
The Iconic
The Iconic is an online fashion retailer based in Sydney, Australia. It is one of the largest and most popular online fashion destinations in the country.
Unlike traditional brick-and-mortar stores, The Iconic operates exclusively online, providing customers with a convenient and extensive shopping experience.
As an online fashion retailer, The Iconic offers a vast selection of clothing, shoes, accessories, and beauty products for men, women, and children.
They feature a wide range of local and international brands, spanning various styles, trends, and price points.
The Iconic's website is user-friendly and allows customers to easily navigate through different categories, browse products, and make purchases.
The website provides detailed product descriptions, multiple images, and customer reviews to assist shoppers in making informed decisions.
Incu
Incu is a boutique fashion retailer with multiple locations in Sydney, Australia. Known for its curated selection of clothing, accessories, and lifestyle products, Incu offers a unique and distinctive shopping experience.
Incu's collections encompass both men's and women's fashion, including clothing, footwear, and accessories.
The store carries a range of apparel items such as dresses, tops, shirts, pants, jeans, outerwear, and more. They also feature a selection of shoes, bags, jewelry, and other accessories to complement the clothing offerings.
One of Incu's strengths is its emphasis on supporting and promoting independent designers and brands. They often collaborate with emerging talents, hosting exclusive collections and providing a platform for unique and innovative designs.
Zimmermann
Zimmermann is an iconic Australian fashion brand known for its feminine and sophisticated designs.
Founded by sisters Nicky and Simone Zimmermann in Sydney in 1991, the brand has gained international recognition for its luxury swimwear, ready-to-wear clothing, and accessories.
Zimmermann is celebrated for its romantic aesthetic, intricate detailing, and high-quality craftsmanship.
The brand incorporates delicate prints, lacework, ruffles, and flowing silhouettes into its designs, creating a signature style that appeals to women seeking elegant and fashion-forward pieces.
The Zimmermann brand offers a diverse range of clothing options, including dresses, tops, blouses, skirts, pants, jumpsuits, swimwear, and resort wear.
They often feature seasonal collections that showcase a mix of vibrant colors, floral patterns, and unique textures.