What Exactly Is Voicemod?
Voicemod is a voice changer and soundboard software for Windows gamers and content developers. It creates audio tools that allow anyone to create their own sonic identity and voice skins easily. A simple online voice modification and transformer with effects can turn your voice into that of a woman, girl, or robot.
How Do You Use Voicemod?
How do you use Voicemod? Because it is a 64-bit application for Windows 10, Windows 8.1, Windows 8, and Windows 7, you should first download it from its official website voicemode.net and install it on your PC.
As an app, Voicemod is useful for games, chatting, and video editors. It works excellent with Streamlabs OBS and Stream Deck. Voicemod is also compatible with Wire, Vivox (Overtone), Tox, Riot, Viber, Ventrilo, Paltalk, Mumble, ooVoo, Hangouts, Ekiga, and Jitsi.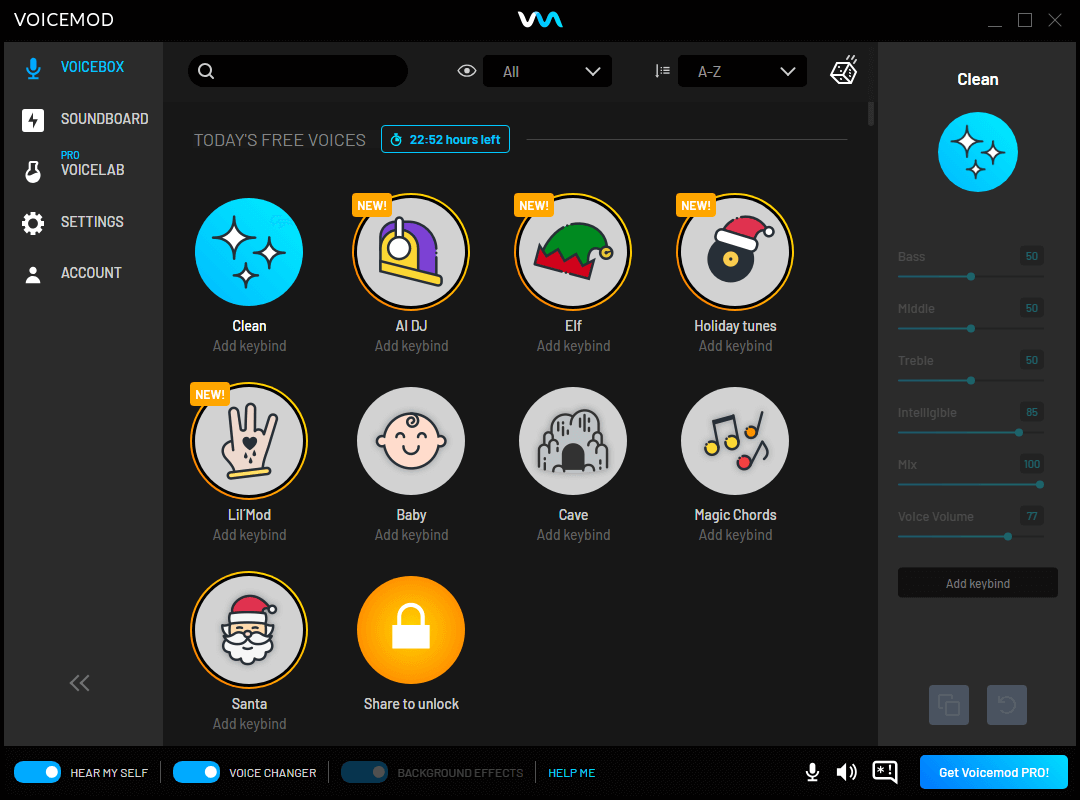 Concerning Voice Changer
A voice changer, sometimes known as a voice enhancer, is a device that can alter the tone or pitch of the user's voice. It can also add distortion to the user's agent or both. The Voicemod voice changer can be used in games such as Minecraft, CSGO, PUBG, and Fortnite.
Voicelab's Background
Voicelab, also known as voice transformer, can produce custom voices and customised voice changers in seconds. It is a fantastic online and offline voice effects generator and editor. The voicemod transformer is compatible with Discord, VRChat, Skype, Fortnite, CS: GO, and PUBG.
Concerning the Soundboard
The surface of a string instrument against which the strings vibrate, usually through some form of bridge, is referred to as the soundboard. Soundboards are commonly used with pianos, guitars, banjos, and other instruments.
However, the term "soundboard" in Voicemod does not refer to the physical instrument surface. It refers to a programme called Voicemod Meme Sound Machine, which allows you to construct bespoke DJ-style audio sample settings and utilise them in online video games, streaming services, or chat systems like Discord and TeamSpeak 3.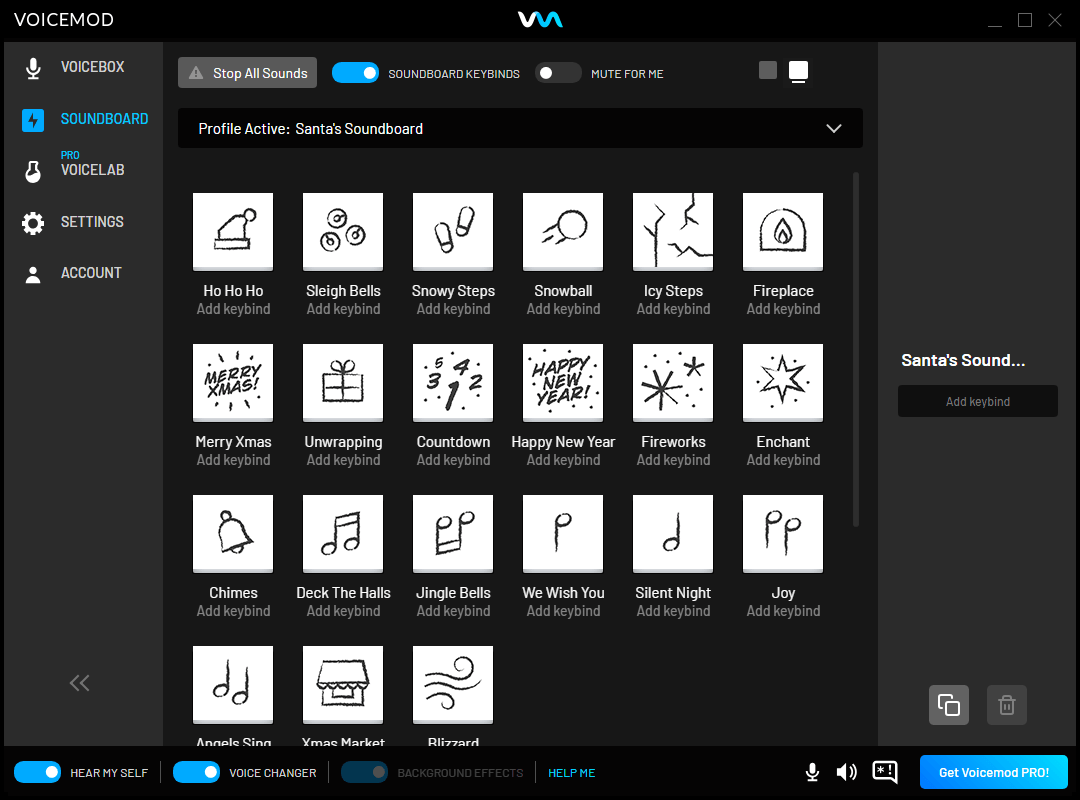 Is it safe to use Voicemod?
Is voicemod safe? Every coin has two sides, and Voicemod offers both advantages and cons. However, when it comes to security, the Internet is rife with conflicting opinions.
Is Voicemod infected with a virus?
A large number of blogs on the Internet suggest that Voicemod is a virus. Is this true? Let's see how it goes.
Some claim that antivirus software, such as Avast prevents Voicemod from upgrading. Furthermore, firewalls such as ESET prohibit Voicemod from being installed. Malwarebytes also detects it as a puppy (potentially unwanted program).
Some users claim that Voicemod can corrupt audio drivers, causing the headset or microphone to stop working. To resolve the issue, Voicemod requires you to reinstall audio drivers and use troubleshooting software.
Some users reported that they were unable to remove Voicemod from their machines.
However, a clarification on Reddit clarifies that the official Voicemod utility is safe and clean. The words claiming that Voicemod is unsafe and even a virus are most likely from people who have used a cracked or pirated version of Voicemod. As a result, it advises users to get Voicemod from its official website or Discord Server.
Read More- Best Online Slots Payout Percentage
Is Voicemod Pro safe to use?
A unique point of view from a Steam community member is justified. It claims that because Voicemod charges its customers for its Pro version, there is no motivation for Voicemod to break its users' computers because doing so would result in the loss of all of its users.
As a result, if someone finds issues while using Voicemod, it could be due to a faulty operation. Or, perhaps, users of the free version seek to crack the programme and gain access to the commercial version.
How Do I Remove Voicemod?
If you obtained your current voice mod from a non-official source and want to reinstall it from the official site, you must first remove the previous version. It is advised that you uninstall it using the Uninstaller included in the Voicemod folder (e.g. C:\Program Files\Voicemod Desktop\unins000.exe). Voicemod, like other apps, can be uninstalled through Windows Settings or Control Panel.

How to Uninstall a Cracked Vicemod?
If you have a cracked version of Voicemod, you cannot uninstall it using the techniques described above. If this is the case, simply locate its folder and delete it. Alternatively, uninstall the pirate utilising an antivirus programme after it has scanned your machine or with the assistance of a professional software removing tool.
How Do I Turn Off Voicemod?
If you are not going to reinstall an official version of Voicemod, remember to select your headphones as the Windows default audio device in the sound control panel after deleting it. You can disable Voicemod in this manner. Otherwise, your headsets may not operate, and the sound settings may remain unchanged. Voicemod is a possible option for When you install Voicemod, and it generates virtual sounds on your PC.
If you wish to disable Voicemod in your games, chat tools, or streaming platforms without uninstalling it, simply go to their audio input settings and select another speech device.
How Do I Remove Voicemod on My Own?
In my own experience, I was able to delete Voicemod using Windows Settings. The only thing out of the ordinary is that I have to confirm three times before it begins to remove. It's a little bothersome, but it's fine with me.
After uninstalling Voicemod, I checked Task Manager, Apps & Features in Windows Settings, desktop, system tray, Windows Start and Start Menu, and found nothing linked to Voicemod.
How Can I Use Voicemod Safer?
The official version of Voicemod is safe to use, as stated above. However, if you download Voicemod from anywhere else, you can't be confident of its safety. In any case, you should take one or more of the following precautions to safeguard your computer against viruses, malware, spyware, ransomware, adware, and trojans, mainly if you are using a cracked version of Voicemod.
#1 Make a backup of essential data.
If you have another copy of the vital files saved in a secure place, you can recover the data no matter how your PC is destroyed, whether by Voicemod or other malicious software; fire, water, etc., physical damage; theft, loss, and so on. As a result, data backup is critical.
So, how do you back up vital data? Simply copy it and paste it into the destination? You are free to do so. However, if the amount of data to be backed up is considerable, the procedure will take a long time to complete. It also necessitates an equal amount of storage space in the destination in order to save the backup.
#2 Run an antivirus scan on your computer on a regular basis.
Whether or whether you notice anything weird while using your machine, it is recommended that you run a virus scan on it on a regular basis. A virus scan can assist you in detecting potential threats and avoiding them before you are attacked. Also, if you download something from the Internet, keep a firewall turned on.
#3 Always download apps and updates from the official website.
Overall, a lawful programme will not contain a virus in its installation or updates. However, you must obtain them through its official website. Most programmes, trendy ones, can be obtained from a variety of unofficial sources. There are also many cracked versions of paid apps.
Conclusion
If you are concerned about the security of your personal files, you should always download third-party software from its official website. If you use an unofficial version, you run the risk of losing your data. It's your decision, and it's all up to you!