If you are working in such a field where keeping yourself updated with the latest tech news is a part of your daily life then you have landed at the right place. In this article, I am going to describe the best resources to get the latest updates in the tech world.
Twitter
Facebook
Reddit
Tech Websites
Flipboard
1. Twitter
Twitter is one of the best platforms to keep yourself updated with the latest tech news in the industry. You just need to find the best profiles to follow. If you don't know the profiles to follow, you can search for the relevant hashtags in the Twitter search and read the news.
For example, you can search #technews, #latestetech, #gadgets, etc. in the search bar and see the results.
When you search for something on Twitter it lists results in 5 categories i.e. Top, Latest, People, Photos, and Videos.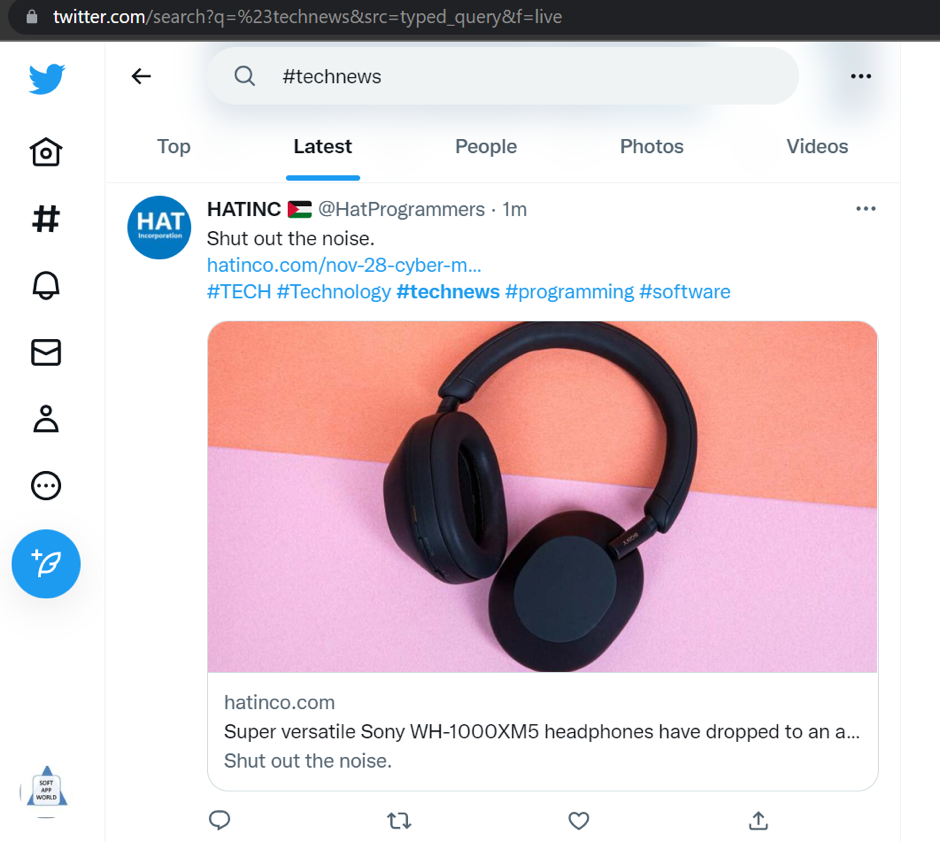 For the latest Tech news, you can explore the "Latest" section on Twitter. Here you will find the most recent news on the topic you have searched.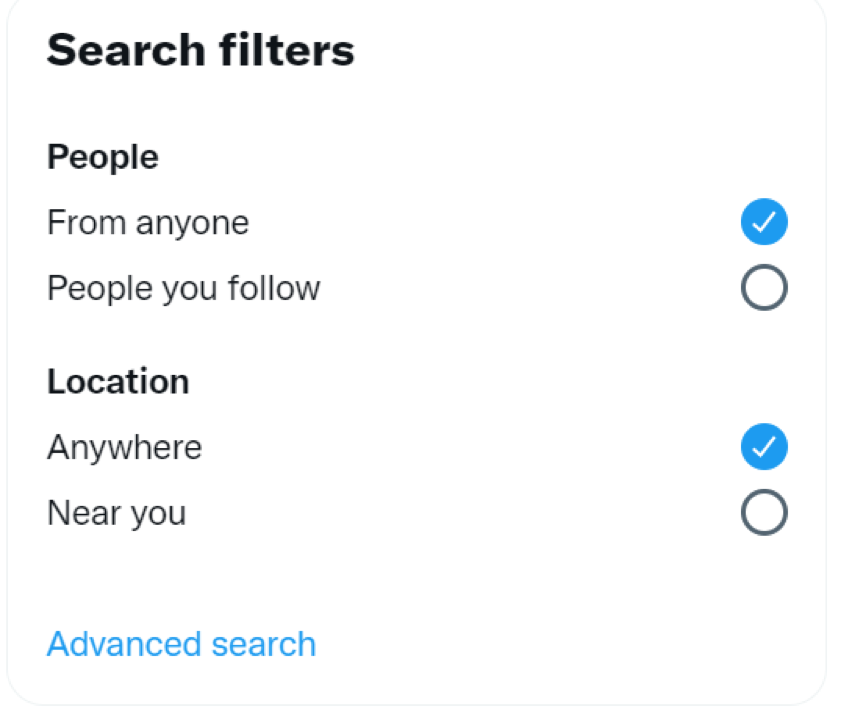 For even more specific results you can use the advanced filters.
My favorite feature in the advanced feature is the "People you follow" section. You should turn it ON if you want to only see the results from the profile you follow.
Also, you can follow some authentic profiles. For starters, I am going to tell you some of the most popular profiles on Twitter that publish tech news-
TechCrunch- 2 Million Followers
The Verge- 3 Million Followers
Ars Technica- 1.1 Million Followers
Digital Trends- 1.9 Million Followers
These are the most popular publishers and have dedicated teams to manage their social media. And after spending some time on Twitter you will automatically find some more exciting profiles to follow.
2. Facebook
Similar to Twitter, Facebook is a great source to read the latest tech news. You can search the keywords like tech, gadgets, apps, software, etc. in the Facebook search bar to see the latest results.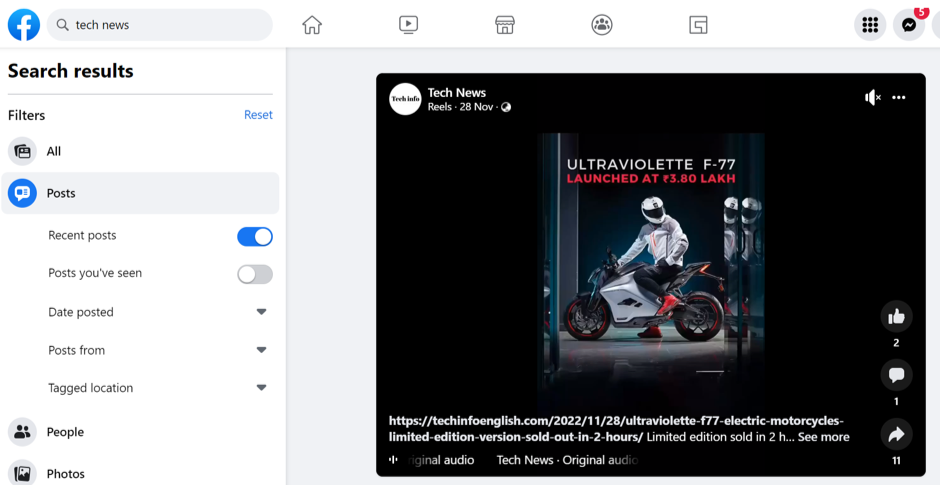 Just search your keyword in the search bar and select "Posts" from the left panel. Now click the "Posts" option again and select "Recent Posts", now you will only see the latest posts.
Facebook search is a great way to get the latest news along with this you can follow Facebook groups and pages.
There are pages on Facebook that have millions of followers and update tech news regularly. You just need to find those pages and follow them.
3. Reddit
Reddit is one of the most popular social media platforms. According to a page on Wikipedia, it had 52 Million active users in Oct 2020. Reddit is a highly moderated platform supported by its users. It has thousands of subreddits dedicated to specific topics.
Here you can also find subreddits related to technology i.e. tech, gadgets, technology, etc. In these subreddits, users post different types of information related to that subreddit topic. My favorite subreddit is Technology which has 13.3 Million followers. Here you can find content that is not even available on blogs.
To post content on Reddit you need to earn some karma. On Twitter and Facebook, you can come across subsequent quality content and spammy links, But on Reddit, it is very hard to spam anyone because the posts are strictly monitored. Each subreddit on Reddit has dedicated moderators who check the content published in their categories.
The best thing about Reddit is that you will find valuable comments from users on every post. These comments will help you see different views on the news.
4. Tech Websites
Following tech websites are a great way to get the latest tech news. You just need to identify the authority websites to follow. I am going to share some tips and tricks on how to find the best websites to follow and get the latest tech news.
The first method to identify an authority website is to search on Google. Just go to Google and type keywords like "Best tech websites" and you will see a list of blogs in front of you. Now open at least 20 blogs and make a list of websites mentioned in those blogs. Now you will notice that there are some websites which common in at least 5-6 blogs.
You need to note down these websites because these are genuinely authentic sources for good content.
The second method is to search on social media. Just go to Twitter and search for keywords like tech, gadgets, etc. Now you will see some pages with blue ticks you need to open all of them. Now only you can follow all of them, if there are too many pages then you can only select the pages that have a good amount of followers.
Twitter provides an option for page admins to mention their website. So, when you open the Twitter page you need to open that website and note that in your list.
Some of my favorite websites are Tech Radar, The Verge, PCMag, and Soft App World. These websites publish well-researched original content regularly.
5. Flipboard
Last but not least resource for the latest tech news is Flipboard. According to me, this is the most convenient way to read different types of content. You can easily access Flipboard on both computer and mobile. It has 500 million subscribers on Google Play Store which is very impressive.
When you make an account on Flipboard it asks you to choose your interests which you can select according to your niche. After completing the profile you will see articles in your feed. These articles will be the ones related to the interests you have selected.
In Flipboard, you can make multiple magazines where you can save the articles that you like. This feature will be useful when you like an article and you don't have time to completely read it. So, you can add the articles to relevant magazines to read later. It will work as a browser bookmarking substitute but in a better-organized way.
You can also follow the profiles that share content related to tech. Once you follow their profiles you will see the articles in your feed which is shared by them.
These are the best and most convenient resources to read the latest tech news. I hope that the article has helped you a lot. If you like the article please share it with your friends. Also, if you have any suggestions please mention them in the comment sections.