Search Engine Optimization (SEO) is an effective technique to rank your website higher in search engines. However, it is impossible to make your website more visible by just creating relevant & unique content and inserting keywords. There are many other techniques and strategies you have to utilize to position your website on the first page of search engines. One of them is logo SEO. This blog will focus on how you can use it to better your google search visibility.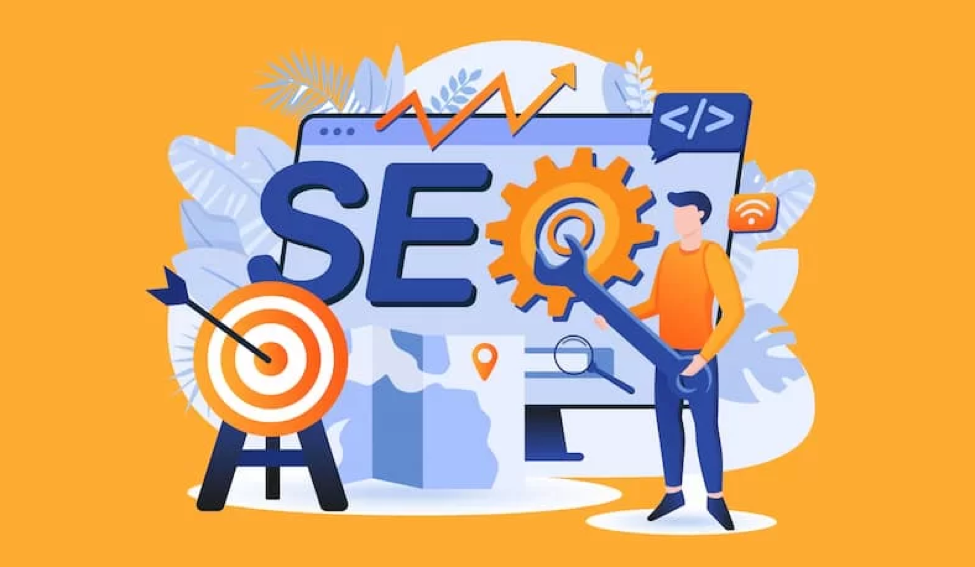 Why is Your Logo SEO an Important Part of Your Business Website?
A logo should be one of your top priorities when starting your business. It plays a vital role in your branding as well as advertising. Before looking at logo SEO for better ranking on Google, let's discuss why a logo is essential for your business.
1. Defines Brand Identity
The main role of creating a logo is to demonstrate your brand identity. Therefore, a logo does exactly that. A logo is created to communicate what your brand is all about in an artistic way.
2. Grabs Attention
A logo is very crucial to attract customers. Your logo is useless if it does not attract and impress the audience. It does not just draw the audience to your brand but also builds trust and authenticity.
3. Make Strong First Impressions
You know that the first impression is the best and the last. That is what a logo does. It makes decisive first impressions on the audience. Moreover, it communicates the products or services you dominate.
4. Distinguish You from Competition
If your website provides a logo designing service, many other brands will offer the same service. However, what makes you stand out from them is your logo.
How to Use Logo SEO for Better Google Search Visibility?
SEO experts utilize various techniques to level up the ranking of the websites. However, many digital marketers and SEO specialists are unaware of the strategy for optimizing logos. Let's guide you on how to employ SEO on your logo and increase your online presence on Google.
1. Choose the Right File Format
Make sure you have selected the best file type before you add your logo to your website. Although numerous formats are available, PNG and JPEG are the most popular for use on the web. Thoroughly research and ensure which logo file format will best optimize your website.
2. Use Alt Text
When a browser cannot display an image properly, alt tags replace text. You can use the alt attribute to explain the contents of your logo file, just like the title. You will see an image box with the alt tag in the upper left corner if the image is not loading. Make sure they complement your logo and add context.
3. Name The Logo File
Creating descriptive file names and keyword-rich is essential for SEO. Google and other search engine crawlers are informed about the image's subject matter by the images' file names. Changing your logo file name from the usual boost SEO value and make it easier for search engines to interpret a logo.
4. Link and Title Attribute
Linking the logo to the website's main page is crucial for effective logo optimization. For the link to access the most recent version of your homepage, you must create a canonical link to it. Moreover, using the title attribute in the link element that contains descriptive text within an anchor tag is useful for SEO.
Conclusion:
All your hard work in creating a logo and website will be wasted if your website is not ranked on search engines. Therefore, you should do logo SEO to optimize your logo, as it will help you improve your website ranking. However, if you need SEO services Edinburgh to optimize your logo, you can ask visionary logo design UK.