Can I recover a deleted partition?
A considerable number of users are grappling with data loss caused by accidental deletion or other improper operations. Here is a live example:
"I accidentally deleted the partition for my storage drive. The storage drive was just a ntfs formatted 3TB drive that was not broken into smaller partition. Is there any other partition recovery Windows 10 program that can help find the lost partition back with losing any data?"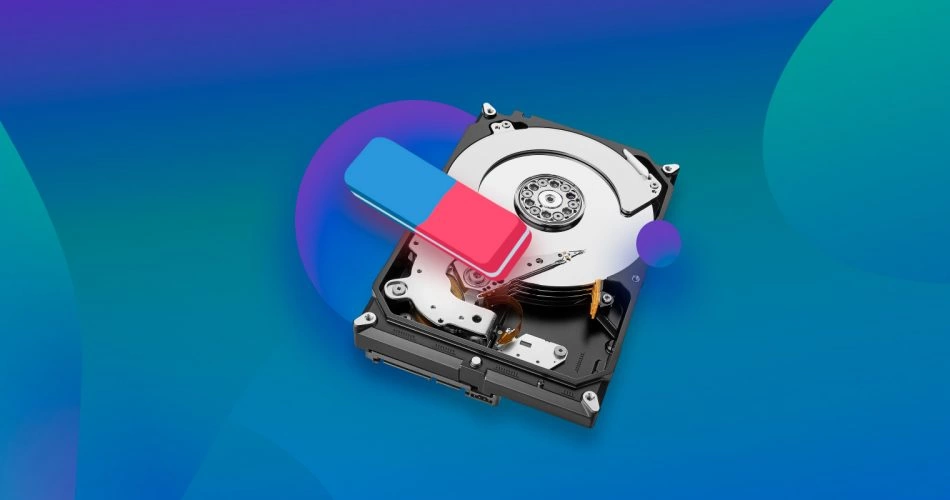 Is it possible to recover deleted partition? The answer is positive. In this post, you are going to learn how to perform lost partition recovery with reliable partition recovery tool for Windows 10 – AOMEI Partition Assistant Professional. But before that, you should have a basic understanding of the underlying reasons.
Common causes of partition loss
Partition loss can occur due to a variety of reasons:
Accidental deletion: This form of data loss is widespread and arises when a user unintentionally deletes a partition. Remarkably, the data isn't truly erased from the disk. In circumstances like these, it's most likely to run hard disk data recovery only if the user hasn't overwritten the data.
Partition formatting: This variant of data loss occurs when a user initiates a partition format sans transferring critical files beforehand. If the partition is formatted via the quick format function in Windows, the possibility of recovery remains, unless the partition has been overwritten with new data.
Improper partition resizing: Although it is feasible to adjust the dimensions of generated partitions, this procedure carries a notably high level of risk, and unanticipated incidents like abrupt disruptions can cast the partition into uncertainty. If you lack prior experience with such actions, it is advisable to abstain from attempting them.
Unexpected system shutdowns: Regular instances of sudden shutdowns culminate in computer malfunctions that have a direct impact on the integrity of a hard drive's partitions.
Virus attacks: Despite the presence of antivirus solutions, computers frequently fall victim to malware and viruses. As a result, the hard drive is at a significant risk of infection, which can ultimately result in the deletion of partitions.
Try the best partition recovery tool for Windows 10
In the event that your partition has vanished from File Explorer due to the absence of a designated drive letter, a solution is at hand – you can allocate a fresh drive letter to reinstate visibility to this vanished partition.
However, if your partition has been mistakenly deleted, a dependable partition recovery Windows 10 tool becomes indispensable for the task of restoring both the partition and its enclosed data. Among the array of choices currently available, the recommendation that stands out is AOMEI Partition Assistant Professional.
This software tailored for partition recovery seamlessly integrates with Windows operating systems including Windows 11/10/8/7, as well as Windows XP/Vista. Its effectiveness extends to the retrieval of deleted partitions on hard drives of different brands like Samsung and Kingston, as well as conventional hard drives such as USB flash drives, SD cards, and memory cards, among others. Notably, the software offers two distinct search methods for tracing and recovering lost partitions:
Fast Search: This method swiftly finds out deleted or misplaced partitions. If this approach fall short in locating the vanished partition, the second method is worth attempting.
Full Search: This option involves a comprehensive scan of each sector within the selected disk, albeit at the cost of increased time consumption.
How to recover lost or deleted partitions on Windows 10
Here are the steps you can follow to recover deleted partition Windows 10 using AOMEI Partition Assistant Professional:
Step 1. Launch this partition recovery software. Click "Recover" in the top toolbar and select "Partition Recovery". Select the target drive that contains the deleted partition and click "Next".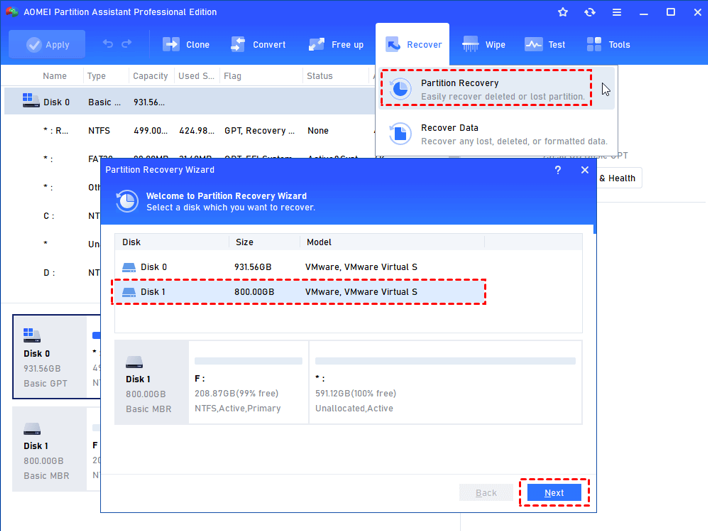 Step 2. Select a search method and click "Next". We can choose the "Fast Search" for the first time.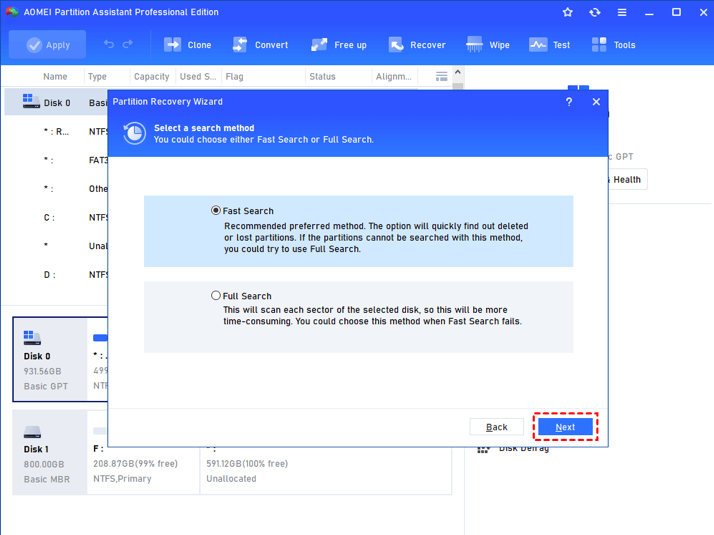 Step 3. Select the lost or deleted partition from the list after scanning and click "Proceed". Wait for the process to be completed and click "Finish" to exist.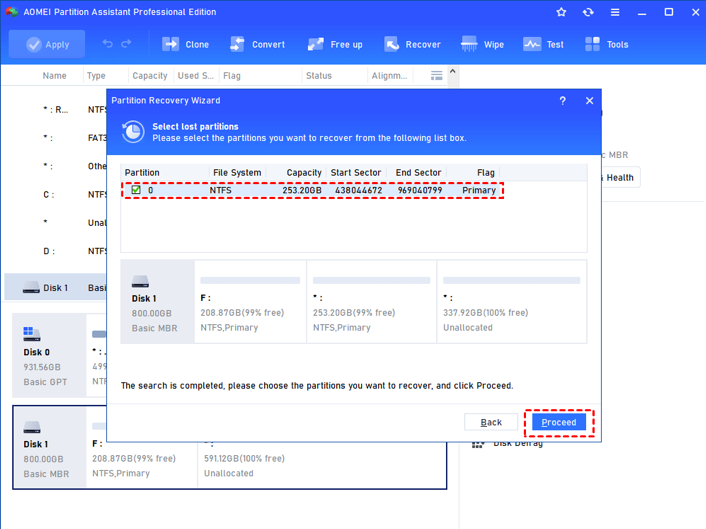 Conclusion
With the help of AOMEI Partition Assistant Professional, you can recover lost partition easily. This powerful partition recovery Windows 10 software can not only get the missing partition back but also keep the data on it intact.
Besides, it's always recommended that you can create a backup of your important partition in case anything happens. AOMEI software also allows you to copy partition to another drive.