HVAC technicians can manage systems in large businesses or offer services to homeowners. In addition, technicians may work for large corporations and small businesses. Some also educate future HVAC technicians.
The working conditions for an HVAC technician may differ. Since HVAC systems could be located outdoors or indoors, you need to work in a small space inside, like crawl spaces and attics.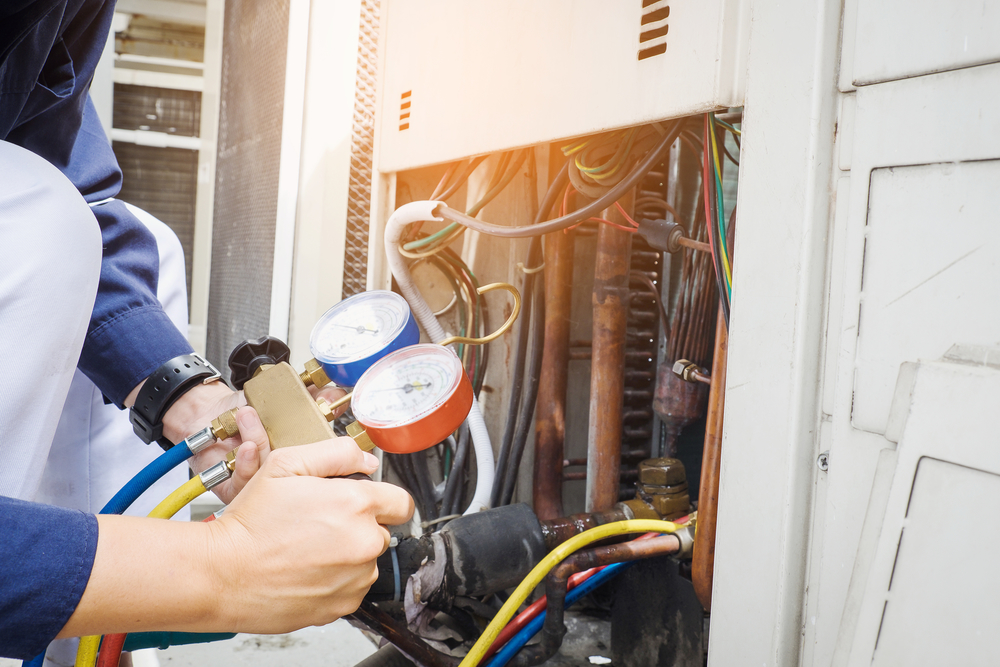 So whether you need the services of a qualified HVAC technician or aspire to be one, there are several qualities these experts must have. Some of these qualities include the following:
1. Knowledge and Great Technical Skills
HVAC systems are complex, tying into different parts of a home. Experienced HVAC technicians shouldn't just be familiar with HVAC systems. They must also know how furnaces and air conditions work.
In addition, technicians must use solutions, like field service management software, to troubleshoot sensors, fuel sources, plumbing, thermostats, ductwork, and mechanical parts.
2. Good Customer Service Skills
An HVAC technician must have the capability of communicating well with you to know what works and what isn't. Direct dialogue is required to know how to fix the issues at hand.
Such a technician can explain what should be fixed without any technical jargon. Basically, you need someone who responds to all the follow-ups on the asked questions and makes sensible recommendations, which can't leave you confused.
3. Time Management and Punctuality
A great HVAC technician is always punctual. This is an important trait, which speaks volumes about a technician's professionalism. Every technician, whether bad or good, has a lot of work lined up.
Good ones always manage time very well and fulfill their end of the bargain. They also ensure they attend appointments. And if a problem arises, they will surely contact you to reschedule.
4. Experience
Of course, you want a personable HVAC technician. But at the same time, you need a friendly demeanor, which is backed up by the right amount of job experience and training.
When booking HVAC service or repair, discuss the technicians they want to send to your residential property with the firm. You can also inquire about the licenses and certifications they hold.
5. Reliability
HVAC companies always want to hire technicians who will be liable for the work they do and accomplish tasks as promised. Doing their work well and showing up on time will go a long way toward keeping employers happy and customers loyal.
For instance, if you install new HVAC systems, you will need first to do proper calculations and measurements. Being dependable means specifications, calculations, and measurements must be accurate.
6. Solid Reputation
Before you hire any technician, ensure they have a solid track record. A proven track record says a lot. HVAC technicians who have been offering services for years are likely to meet all your needs.
Ensure you also read client reviews as well as speak to several people on a reference list. And interview a potential technician to get the answers to your questions.
Final Remarks!
A career in the HVAC industry is the best decision one can ever make, as it comes with a lot of benefits. But in order to achieve more success, one needs certain traits, including great communication skills and experience, to name a few.