Sellers on Amazon are increasing with each passing day due to its popularity. The increase in vendors eventually led to fierce competition. But, thanks to Amazon for introducing pay-per-click advertising that allows new sellers to show their products to potential buyers. Typically, you can run Amazon-sponsored product ads, brand ads, and Amazon displays to accomplish your goal on the biggest ecommerce platform. However, it is not easy, especially if you are a beginner. Therefore, using Amazon advertising software is imperative to alleviate ACoS and increase ROI.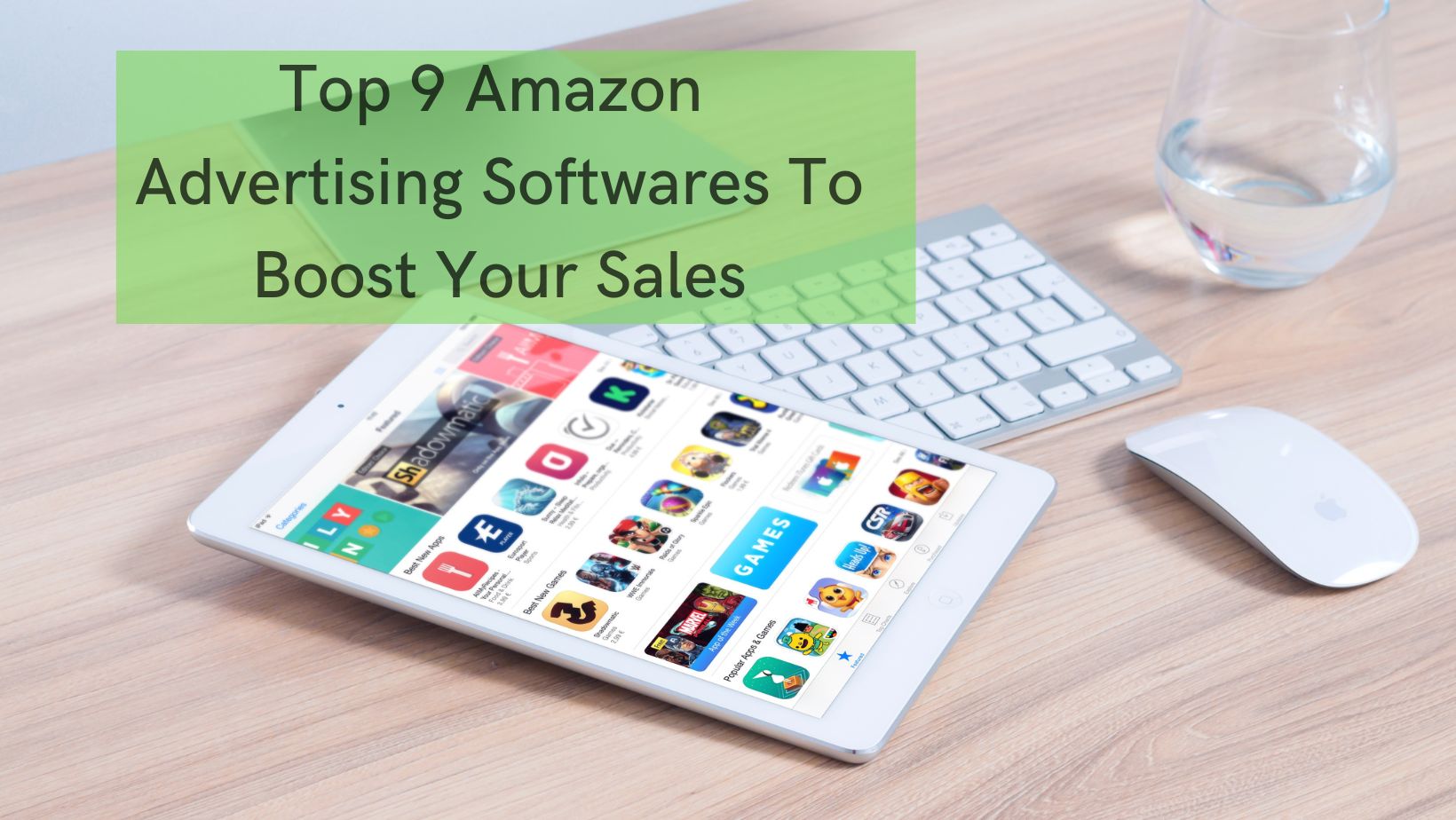 When it comes to Amazon ads softwares— choosing between so many options may become daunting. Herefore, we are here with the nine most effective and trusted Amazon advertising softwares that you can consider to make Amazon PPC campaigns that will drive good traffic. Here we go.
1. Teikametrics
The Teikametrics tool is a great way to track your sales performance. It tracks the number of visitors, how many of those visitors become customers, and which products they bought. In addition, Teikamatrics helps you to see how well your ads are doing, what keywords work best for you, and more. You can also see how long it took them to convert so that you can make changes accordingly.
2. Helium 10
Helium 10 is a sales automation tool that integrates with Amazon, eBay, and Etsy. It lets you track your product performance in real time and automate your sales process. You can also set up email campaigns or use automated messaging to send emails when certain criteria are met.
3. AdRoll
AdRoll is a leading platform for video ads and offers a wide range of ad formats, including video prerolls, interstitials, and post rolls. In addition, the tool allows you to target specific audiences based on their behavior on other websites or apps they have visited before. You can also create customized campaigns based on location, age, and gender.
4. SellerApp
Sellerapp is another tool that lets you create landing pages for your Amazon listings, manage your inventory, organize products into categories, and more.
SellerApp is a tool that helps you to manage your listings in one place. It lets you create, edit and manage multiple listings from one dashboard. It also provides an easy-to-use interface to create and manage your listings. SellerApp also has the ability to integrate with other ecommerce platforms such as Shopify, Big Commerce, and WooCommerce.
5. Scale Insights
This tool is powerful for marketers who want to get the most out of their Amazon advertising campaigns. It allows you to track your product performance, including impressions and clicks. It gives you insights into your product performance and will enable you to set goals for each campaign. In addition, it allows you to monitor how much time is spent on each page, which helps in planning future campaigns.
6. Sellozo
Sellozo is a top-rated tool that allows you to run your own Amazon business without needing technical expertise. Sellozo Access enables users to build their website or blog by using the pre-built templates provided by Sellozo. The templates are customizable and can be easily edited by the user to fit their needs. Sellozo also offers sellers services like PPC management, Facebook ad campaigns, display ads on Google Adwords, etc. It helps them promote their products on Amazon through various channels such as search engine optimization (SEO), social media marketing (SMM), email marketing (EMM), etc.
7. BidX
BidX is an automated bidding Amazon advertising software that helps you increase the number of sales you're making on Amazon. With Bid X's tools, you can quickly find matching keywords and optimize them, so they rank higher on the search engine results pages (SERPS). This will help boost sales on Amazon — so it's definitely worth using if you don't have any experience doing this yourself!
8. Perpetua
This tool provides data on user activity along with other information about the visitor that advertisers could use to improve their campaigns. This tool also tracks user behavior across multiple devices, such as mobile phones and tablets. This allows advertisers to understand what kind of content resonates best with users across different platforms.
9. Trendle
This tool uses machine learning technology to determine which keywords have the highest potential for success in an Amazon ad campaign. It also analyzes whether or not a keyword is trending or not. If a keyword has been trending over time, it will show up on Trendle as one that could be used in an ad campaign on Amazon.
The Bottom Line-:
These are the affordable, reliable, and authentic Amazon advertising software. You can invest in them to beat the competition.