With the evolution of digital trends, we rely on online platforms for all entertainment, educational, and business activities. Essential information or data online will be shared online during our meetings. You may require to capture engaging media content shown on the streaming site.
This scenario makes it necessary for us to capture the screen content of your system. Choosing the best screen recorder for Windows can help you capture engaging display content. Read on to learn the seven Best Screen Recorder Tools for Windows PCs.
Compatibility: Windows 11 and earlier versions
If you want an ultimate solution for recording your screen activities, the Advanced screen recorder is the name you can trust. The superior utility can record your screen activities, gameplay, and streaming videos without any watermark. Advanced Screen Recorder is simple to use and has all the essential options for screen recording on PCs.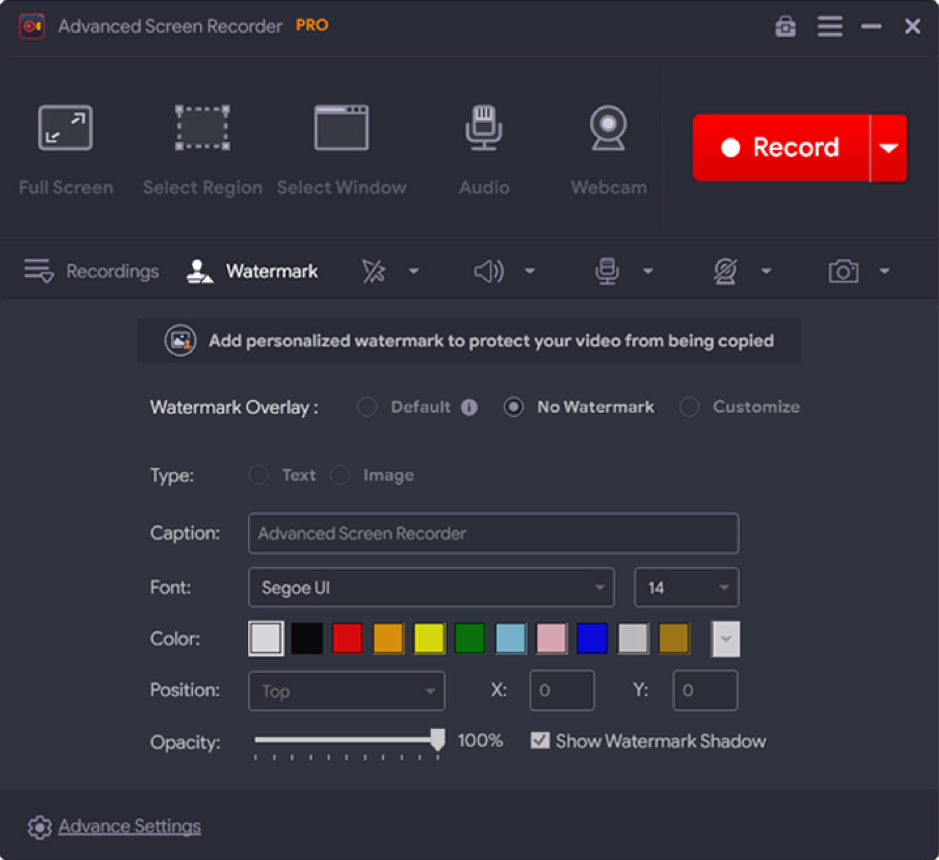 Features
Suitable for all Windows devices
Capable of Live streaming the recorded video
Can customize frame rate and quality of the video
Capability to extract audio from the recordings
Can schedule the screen recordings
Pros
Simple and one-click operation
Various output formats are available
Ability to support hardware acceleration
It is compatible with both personal computers and laptops
Can create 4k high-resolution videos
Ability to record webcams
Cons
Available only for the Windows operating system
Compatibility: Windows, MacOS, Linux/unix
If you want to capture your screen casting or gaming videos, OBS Studio can help you. The tool records computer screens and combines sources to create engaging videos. OBS Studio will offer excellent control over your recordings and can offer more options.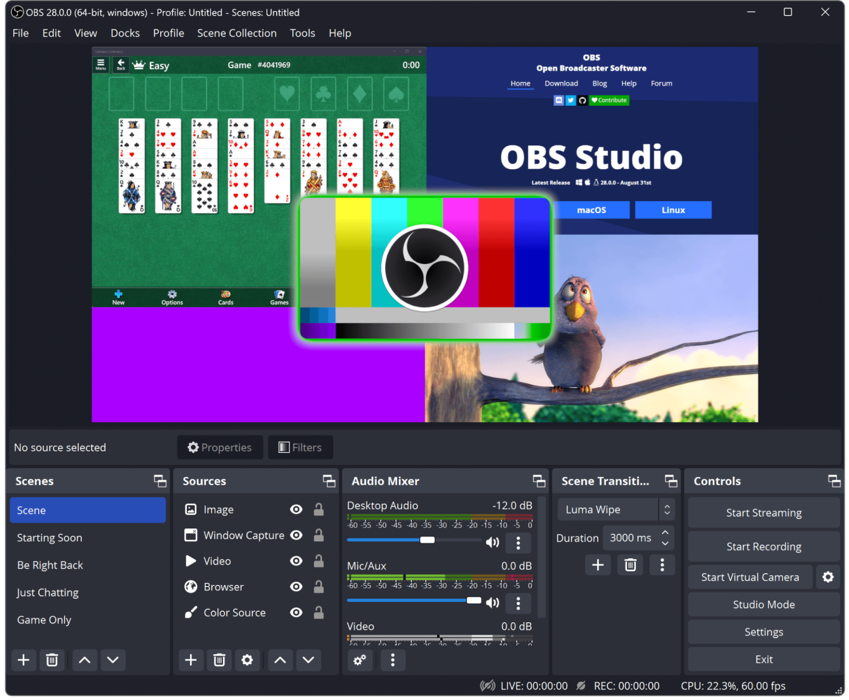 Features
Superior video recording ability
Can capture videos from social media platforms
It contains a comprehensive bundle of settings
Ability to record the screen activity
Pros
Ability to mix audio to your screen recordings
Accessible on OS platforms such as Windows, Mac, and Linux
Can capture Windows, images, texts, browser tabs, webcams, and more
Customizable features and options
Cons
Compatibility: Windows 11 and earlier versions
iTop Screen Recorder is the best open-source screen recorder to record computer screens. The tool can record your screen activities and can edit output videos. The simple and intuitive interface of the application can make it a go-to choice for all screen recording requirements.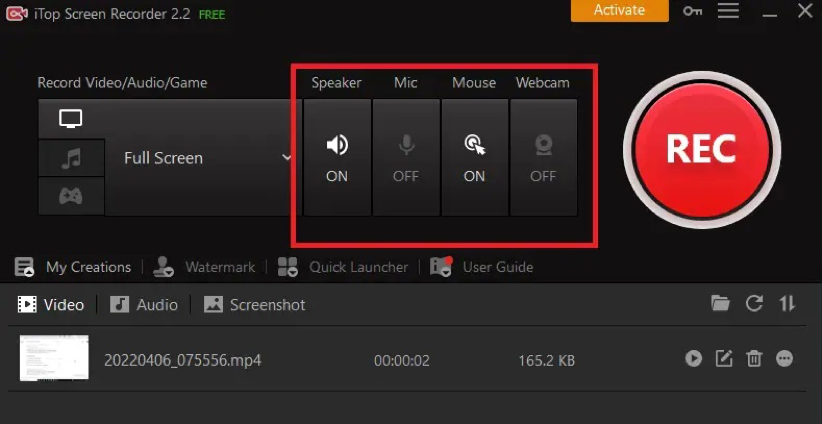 Features
Superior hardware acceleration
Ability to capture videos in high-definition quality
Can record music, animation, videos, captions, transitions, and many more
Compatible with all versions of Windows OS
Pros
Can record any screen region
Ability to capture quality audio without any background
Can capture webcam content with virtual background
Capable of recording game activities with good FPS
Cons
Availability only for the Windows platform
Compatibility: Windows, MacOS, Android, iOS
Look is the superior screen recording utility that can operate on all your Windows, iOS, and Android devices. With a wide user base, The best screen recording pc tool can easily work with your async video. The extensive feature package is a free trial plan if the tool is available.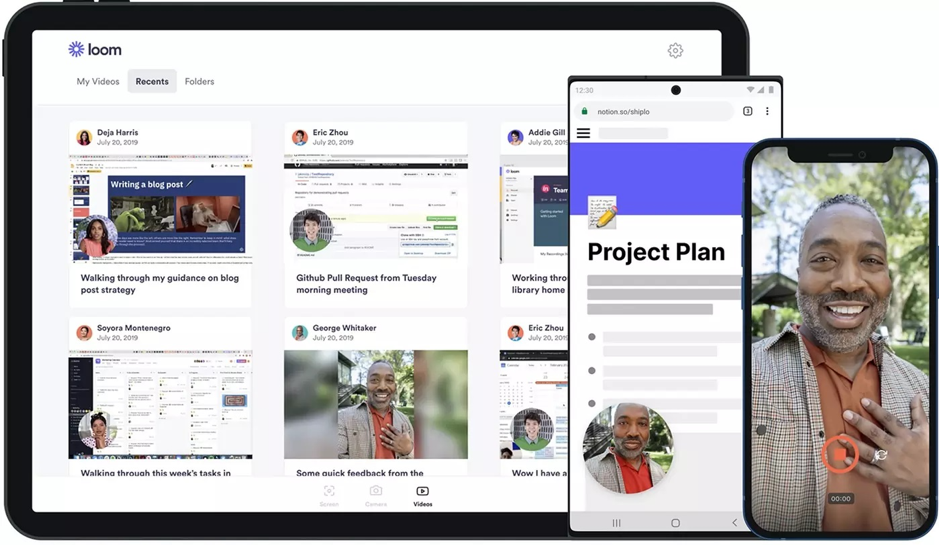 Features
Available with video editing options
Capable of using native Windows app or Chrome extensions for video recording
Can include a transcript of the video
Ability to remove the filler words vastly
Pros
Ability to create and store a limitless number of videos
Capability to share your video recording via a simple link
Can tweak recording dimensions according to your needs
Ability to export output in MP4
Cons
Poor editing capabilities
Compatibility: Windows 11 and earlier versions
Screen capturing is an essential task for all. We may need to record our screen activities or screen record on the computer for future reference.  Free Cam is ideal if you need simplicity with good capturing options. The free utility can create high-quality video content containing your on-screen activities without watermarks.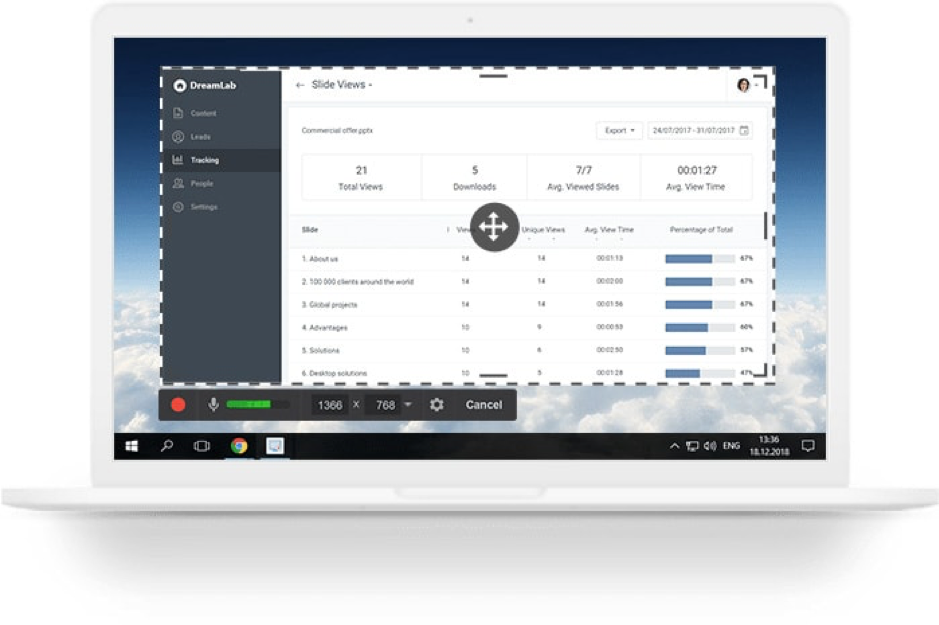 Features
Provides different screen recording options
Capability to create a video without any time restrictions
Can create display capturing video without any watermarks
Capability to capture voice-overs and system audio
Pros
Ability to upload videos on YouTube
Excellent ability to remove unwanted video fragments
Can make your video more engaging with quality audio
Can record videos without any background noise
Cons
Can save video outputs only as MKV files
Compatibility: Windows 11 and earlier versions
ShareX is the best screen-sharing and recording utility available for all. The tool can save output videos in a variety of formats. ShareX tool has a complete pack of advanced features and video-capturing options. You can capture engaging screen videos with high-quality audio using this tool.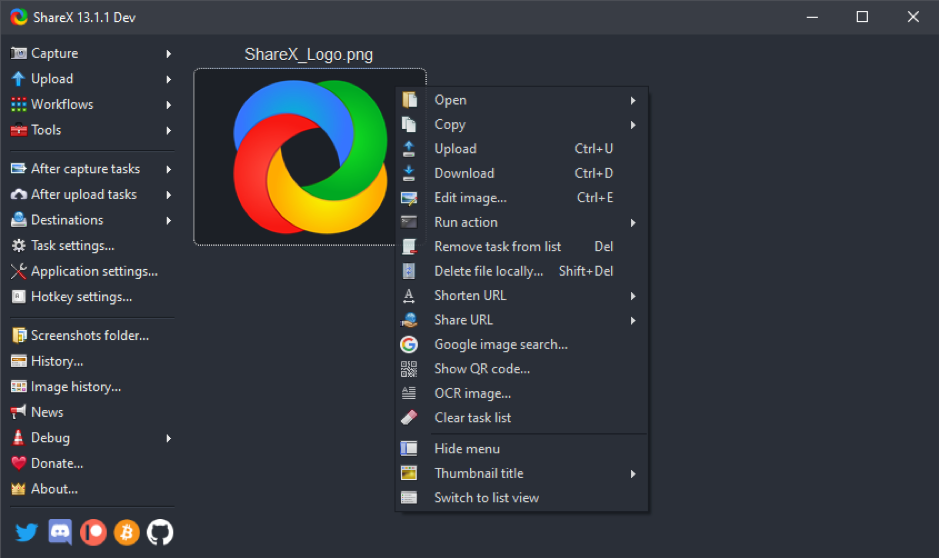 Features
Easy and quick operations with hotkeys
Capability to customize the screen recording region
Capability to customize watermarks and visual effects
Ability to import the available media files
Pros
A wide variety of video exporting options
More range of productivity tools available for video creation
Can integrate with many services for URL sharing
Ad free operation
Cons
Poor game recording video quality
Compatibility: Windows & MacOS
If you want to create quality video from your Screen activities, the Ezvid display recording tool can help you. The super fast screen capturing utility can efficiently record all your on-screen activities. Ezvid tool can create and upload videos directly to YouTube.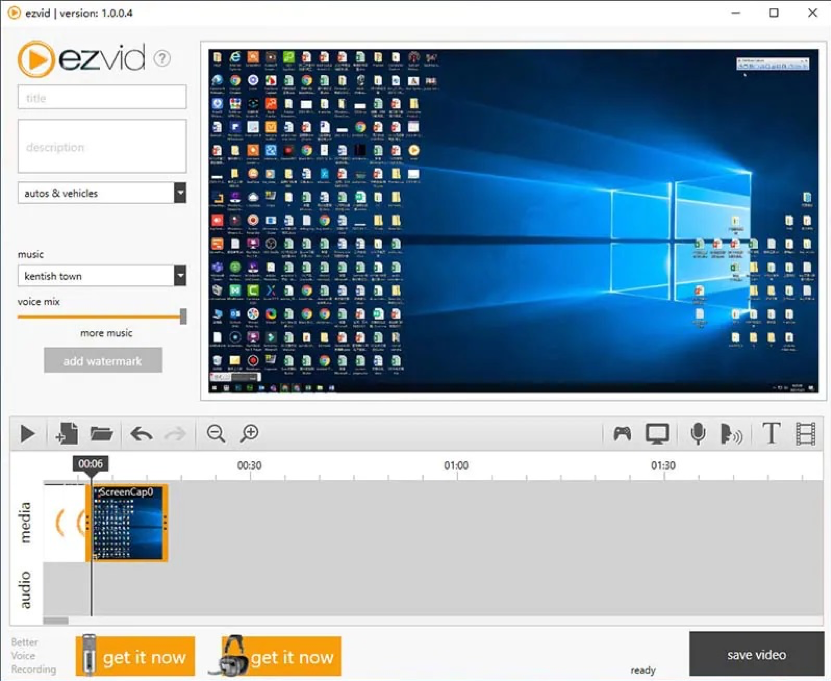 Features
Capability to audios to your recordings
1280 720-pixel high-definition videos
Superior video speed control
Simple interface
Pros
Faster operation
Available for all versions of Windows
Occupies less system space
Better Video Editing abilities
Cons
Sometimes minor bugs may interfere with recordings
Summing Up
Screen recording is an essential task for all. Choosing the best tool can help you create engaging videos. For selecting the best screen recording utility, we have briefed the best seven screen recorder utilities in this post. These insights have helped you make the idle choice.