Poor performance is one of the most aggravating aspects of owning a Mac. Applications take a long time to launch, surfing is slow, and you're constantly left waiting as your computer decides what it should do next. This is like a nightmare. Nevertheless, the question is why is the Mac sometimes so slow? To answer this, there are several potential reasons. However, there are handfuls that are more common.
How to Determine What Is Slowing down or decelerating your Mac
How are you going to determine which of the following things is causing the Mac to decelerate or slow down? There is no simple answer to this issue. It might be any of these, a mix of two or even more, or something altogether else.
There may be hints that point to the source of the problem. Sometimes you just have to test everything one at a time until you figure out what's decelerating your Mac.
1. Low RAM
The RAM of the Mac is where the computer stores temporary data for easy access. The Mac HDD, on the other hand, is utilized for long – term storage but it is much, somewhat slower. Everything that you do with your Mac might take much longer if you didn't have RAM.
However, RAM, like HDD, may get full. This may cause your Mac to operate slower. Killing background applications and processes might help you regain some speed.
Here is how to check whether the Mac's RAM is full or not:
Launch Activity Monitor by selecting Applications > Utilities > Activity Monitor.
Navigate to the Memory tab> Memory Pressure graph towards the bottom of the window.
If the below graph appears green, you still have a lot of RAM available. If this is yellow, you could be short on supplies. If the color of graph is red, then your RAM is almost or totally filled.
Simply closing certain program can create some free up on RAM. However, even if an app isn't active, it will frequently store items in RAM. Then I n such circumstances, you may also utilize the Activity Monitor to terminate the program.
2. Check thye HDD storage
The Mac, like every other computer, requires some extra storage capacity to function effectively. When the Mac hits or approaches capacity, it may operate extra slowly, and this will persist until you wipe off some files.
How and where to View the Disk Space on Your Mac:
Select the Apple symbol in the upper left corner of the screen.
Go to About This Mac.
Select the Storage tab and see the breakdown of the primary disc.
Hover your mouse over the colorful parts to learn more about them.
Moving certain data into the cloud is one approach. As a Mac user, the most practical choice would've been iCloud that provides 5GB of free storage space.
You may alternatively use a USB HDD to store files, however this needs more work. It is also less dependable. External drives are far too easily misplaced or destroyed.
Uninstalling unnecessary program is frequently the best answer. You also should remove any unnecessary downloads & duplicate files.
3. Removing files from desktop
There's no denying that the Mac's desktop is an ideal location for storing data. However, possessing too many might result in substantial performance degradation. macOS generates file previews continuously, and if you've got a large number of them located on the desktop, then the Mac will have to reload them every single time it boots.
Of course, this might cause the Mac to operate slowly. So to avoid this, remove or relocate anything that doesn't belong the desktop. Everything else must be placed in folder/folders. Because Mac does not make preview images for folders, it does not pose the same problems.
How to Disable Icon Previews on Mac:
Select View > Show View Options from the menu bar after clicking on the desktop. This will simply show the View Options box for the desktop.
Uncheck the Show Icon Preview box.

All of the icons on the desktop will now be shown as generic, with no file previews.
4. Remove Browser extensions
Another reason that could be slowing down the Mac is the web browser. S everal extensions loaded are common reasons in this problem.
Extensions can indeed be beneficial in a variety of ways, but they may potentially slow down the Mac. Eliminating them can be beneficial, and you can accomplish this either automatically or manually.
How to Remove Safari Extensions:
Navigate to Safari > Preferences from the menu bar.
Select Extensions.
Review the list of extensions & remove any that are no longer needed by choosing them & clicking Uninstall.
Uncheck an extension if you simply want it to cease operating temporarily.
You can indeed update extensions via the App Store if there is a update available.
5. Remove duplicate files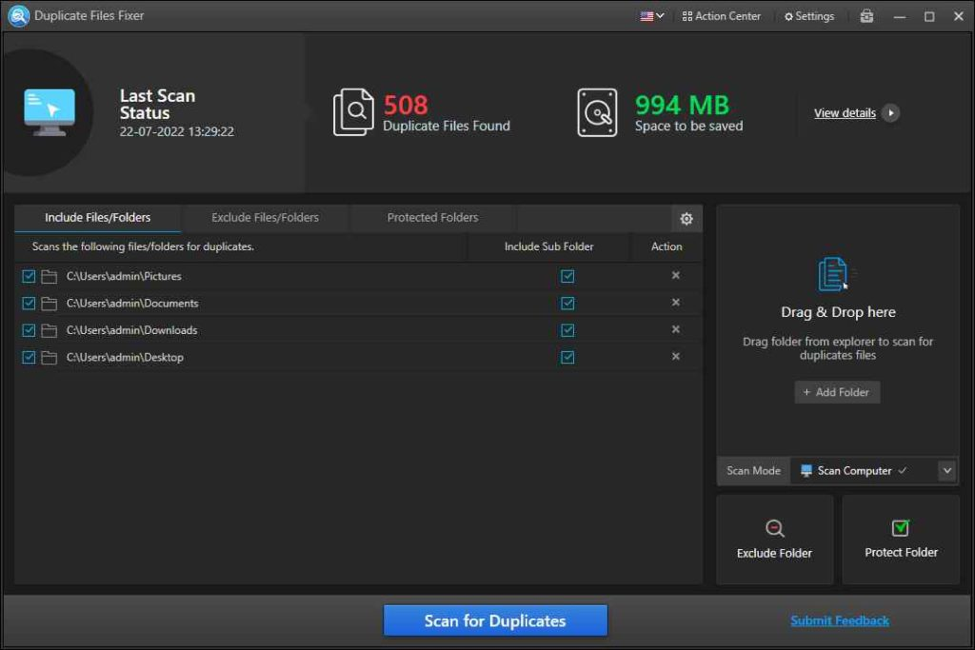 Various duplicate files make our computer slow. If we want to delete these duplicate files, then the thing we need to know whether these files are and this can be very hectic to search for duplicate files. To make the process of deleting duplicate files simple use Duplicate Files Fixer.
Duplicate Files Fixer is a program that can easily locate and eliminate duplicate files! It allows you to easily & rapidly search for & delete identical duplicates of files. Duplicate Files Fixer searches for the duplicate file data independent of file format or name. The preview chart contains you the information of duplicate files that you may quickly delete. You can remove the files by selecting this auto-mark button. You may also remove files one by one. Before you remove duplicate files, look over a list of files. Delete unnecessary identical files in Dropbox to save up precious cloud space. Also you'll be astounded by the quantity of storage space that you will regain after the removals. All of your data may not be saved on the device. Don't be concerned. The tool also analyses external devices! Detect and eliminate duplicate files, photos, and other items from Google Drive.
Conclusion:
There are various reasons why a Mac performs slowly. We have discussed some common reasons and also there solutions in this blog. However the most common reason is duplicate files on Mac that accumulates on Mac when we use it. To delete these duplicate files the best application is Duplicate Files Fixer. It allows users to delete all the duplicate files from the computer and helps in creating more storage space on Mac.
Try these methods and let us know your views in the comment section below.