Sometimes you may wish to alter your Twitch account's user name, whether you are bored of the last name or want to change to a more appealing name for your Twitch channel. See how to alter your Twitch name below.
Change Your Twitch Name on the Twitch Website
Log in to the Twitch website.

Click on your profile and then on Settings.

To modify your Twitch name, click Edit. Click the Update button.

Check out the complete step-by-step instructions provided below.
Step 1: Launch one of your browsers, such as Google Chrome, and navigate the Twitch official website. To log in to Twitch, click the login button in the upper-right corner and enter your Username and password.
Step 2: Next, in the upper right-hand corner, click your profile symbol and then Settings to access your account settings window.
Step 3: Scroll down to the Profile Settings area and look for the Username column. On the right of Username, click the pencil-like Edit symbol. Then type in your desired new username and press the Update button. Your channel URL will be updated to reflect your new Username.
Tip: If you visit the Twitch website using your phone's web browser, you may go to the Twitch website home page by tapping the three-dot symbol in the screen's upper-right corner and selecting a Desktop site. Then repeat the previous steps to alter your name on Twitch.
In 2021, How to Change Twitch Name on Mobile App?
Unfortunately, there is no way to alter your Twitch username in the Twitch app for Android or iPhone.
You can only alter your Twitch name by using the Twitch desktop app or visiting the Twitch website on your computer or phone's web browser and following the three steps outlined above.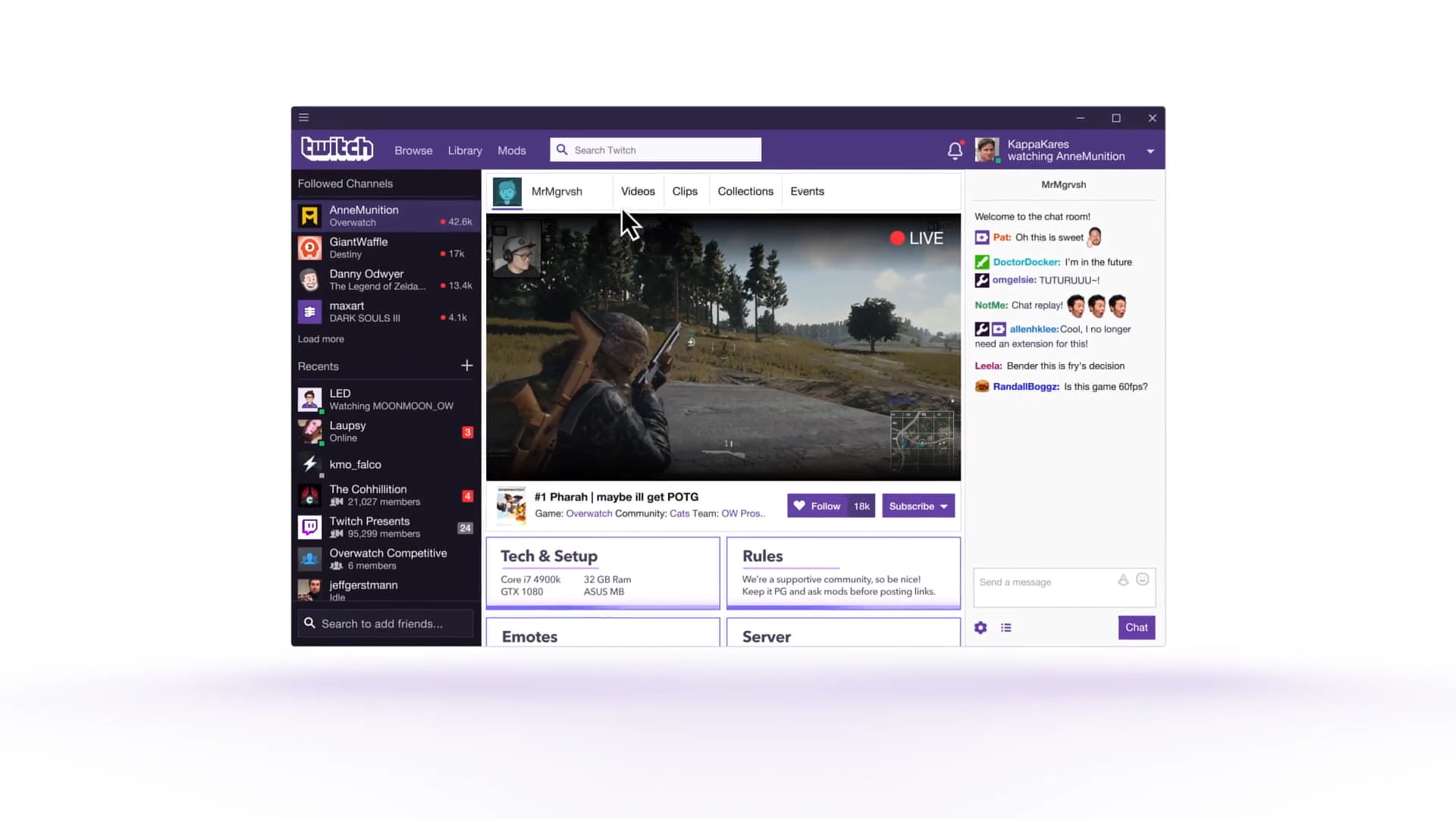 A Few Things to Remember Before the Twitch Name Change
Within 60 days, you can only alter your Twitch name once. You must wait 60 days before changing your Username again.

Check to see whether the Twitch username you want is not already in use. If the new Username you enter is accessible, a green mark will appear after it.

Inform your Twitch friends and followers of your new Twitch username so that they can recognise you.
Conclusion
Regarding how to alter your Twitch name on desktop or mobile, I hope the information in this post is helpful.
You may learn how to clip on Twitch if you wish to collect Twitch stream clips.
It is recommended that you utilise a top free screen recorder to capture Twitch live feeds freely.