Windows 10 has a lot of new options in their settings app, but most of the time you will get a message that "disabled by company policy" or "managed by your organization". Here are a few reasons why these kinds of messages are coming.
Most of the windows 10 settings are connected to each other means if you want one set to be enabled, you may need another set to be enabled first. If that linked setting is not enabled then you will get this kind of cryptic error message.
If Cortana Is Disabled by "Company Policy"
Mostly you can see the message on Cortana(the assistant of windows 10) that "Cortana is disabled by company policy." Even if your computer is not managed by the company you will get this kind of uncertain error messages. This can be caused by several things.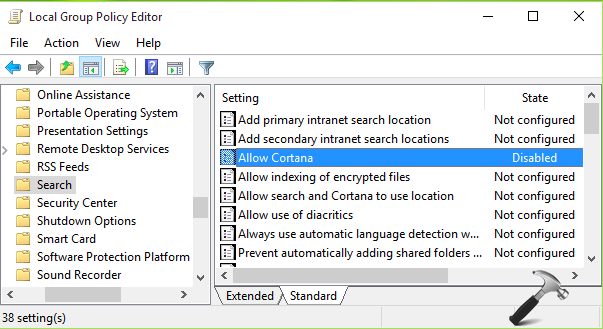 If you have a work or school corporate exchange account configured with your mail app then it will not be allowed you to use Cortana. To fix this problem you need to remove your mail account from the mail apps and then try to enable Cortana. According to Reddit user, the shadow says, If you want to re-add an account and still want to use Cortana then you can use it till you select "No" when you asked for other services for the same account.
If you still getting the same message then you may have the wrong language and region settings. To fix this problem go to the Settings > Time & Language > Region & Language
Then check your "Country & Region" setting is correct and then the correct language is selected from the list of "Languages" And if the language is not in the list then add it with the "Add a Language" Button. Now go to the speech tab and make sure that your speech-language is the same as your language in the "Language" setting. And most important thing is to make sure that Cortana is available for your region. Now try to enable Cortana.
If certain settings are "Managed by Your Organization"
If you have altered any settings of Microsoft's telemetry program then you will definitely get both the Cortana message and "Managed by your organization" message. Some features of the telemetry program need to set on "Enhanced" or "Full" to work properly. To change these settings go to the setting app > Privacy > Feedback & diagnostic. Under diagnostic and usage data select "enhanced" instead of "Basic"
If that particular box is greyed out then there must be a large issue. You or someone else set the feature to '0- Security' using some other backchannel method or registry. Because of that telemetry is turned off completely and some features are not available for you likeability to download Insider preview builds.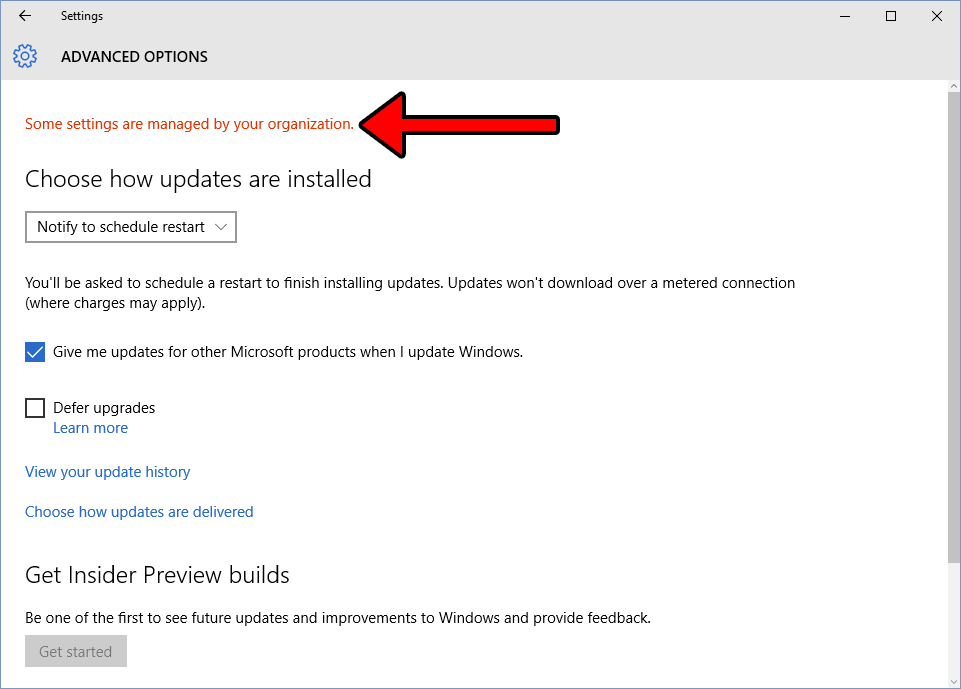 If you personally change this setting off through the registry, Group policy editor, or windows 10 pro or with a privacy app then change it back to basic or enhanced, and then the "managed by your organization "message will go away.
Most of the time we do not recommend these windows 10 privacy apps because they cause more problems than solving them. So we recommend that you personally get to know windows privacy setting yourself and set them according to your need. In this way, you can face fewer issues.
If you are willing to go without those features then you can keep them as it is, just keeps one thing in mind that some things may be break or greyed out.