Building an eCommerce business in today's market landscape can serve as a goldmine for you. No matter if it is related to beauty, automotive parts, home appliances, or a coalition of all.
If you want to build an eCommerce business, there are a lot of things to analyze and take care of. Choosing an eCommerce platform is one of the key things to start with.
As per stats, there are 12 to 24 million eCommerce websites in the world. To make yourself stand out from them, it is critical to opt for the best eCommerce platform. There are a ton of options out there, but somehow BigCommerce, Magento, and Shopify emerge as the most chosen ones.
There might be various queries in your mind regarding them. As it can take a lot of time for you to analyze them, we have curated this brief and informative guide!
Shopify vs. BigCommerce vs. Magento
Magento, Shopify, and BigCommerce, three of them stand pride on top of the list of the best eCommerce platforms. But, when we compare Magento vs Shopify or Magento vs BigCommerce or Shopify vs BigCommerce, there are various aspects that differentiate them from each other. Here are some of those aspects!
Easy of use
Security
Pricing
Features
Hosting
Ideal for
The detailed analysis of all these aspects in the coming section will help you make an informed decision.
Security
Security is an important aspect as an eCommerce platform holds a lot of critical user data.
Magento
BigCommerce
Shopify
If you opt for Magento, the security of the user data lies in your hands.

Magento offers you security patches to keep up the security of your website but to update the platform depends on you. You can also make your security adjustment for an additional cover.

In short, opting for Magento in terms of security can be a win or a lose situation for you.

Unlike Shopify and Magento, BigCommerce offers the best security.

It comes with aspects like SSL certificate, PCI compliance, and even DDoS protection.

Shopify is a platform that comes with PCI compliance and an SSL certificate included.

These features are some of the basic ones, but they are enough.
Features
All three platforms have some rich features that set them apart from others.
Magento
BigCommerce
Shopify
Magento is a feature-rich platform. It houses some of the best features of an eCommerce platform, such as

●    Cross-selling

●    Upselling

●    Product catalogs

●    Native product bundles

BigCommerce, just like Magento, comes with features that will eliminate your reliance on third-party apps. It offers you:

●      Channel manager

●      A drag and drop page builder.

●      Customer grouping

●      Abandoned cart saver

●      Wide range of payment gateways.

Shopify comes with all the native features of an eCommerce platform.

However, if you want additional functionality, you may have to use third-party apps.

Make sure you choose the third-party apps carefully, as you may get penalized for not using some of them.
Pricing
If you are looking for an awesome, high-yielding eCommerce store, the pricing should not stop you. However, your budget should help you find the best one.
Magento
BigCommerce
Shopify
Magento is the most expensive of all three choices.

Magento usually comes free but if you want hosting, development, and design features, go for the enterprise edition. It costs around start from $22,000. It might be change as per the timeline

The cost of BigCommerce platform access varies based on the complexity of the website and the size of the business.

You can choose from the Essentials plan of $29 to advanced plans of $79 and $299. It might be change as per the timeline.

Shopify, just like BigCommerce, has competitive rates!

●      Basic plan: $29

●      Advanced plan: $79-$299

●      Enterprise plan: $2000 It might be change as per the timeline.
Ease of use
Ease of usage affects the experience of the developers.
Magento
BigCommerce
Shopify
Magento is the toughest eCommerce platform to work with. It does not offer you any training guides or on-site support.

You have to hire developers to build the site and even find a hosting partner to host it.

In short, Magento is tough to learn and get hands-on.

BigCommerce‌ web development is way easier than Magento.

As it has a cleaner user experience, developers won't face any issues even if they are new to it.

For those of you who do not have a programming background, Shopify is the Best.

Similar to BigCommerce, Shopify offers you immense convenience with its various drag and drop areas.
Hosting
An eCommerce platform can be hosted either on-premise or in the cloud.
Magento
BigCommerce
Shopify
Magento is powerful yet can be hosted on-premise, in the cloud, or via a third party. The power to choose any of these depends on the type of subscription.

As it is a PaaS (platform as a service), you may have to do all the heavy-lifting yourself.

BigCommerce also runs on the cloud, and just like Shopify, the hosting comes included in the package.

As BigCommerce has the maximum uptime in the industry, you won't have to deal with any downtime.

Moreover, there is no need to look for a third-party hosting vendor. So, convenient BigCommerce‌ store‌ development‌ without extra effort.

One of the best things about Shopify is that hosting comes included with the subscription.

Therefore, you won't have to look for any third-party hosting service and do all the heavy lifting.
Ideal for
Now, if a platform has all the benefits you need, it may be the best for you. However, you may also need to check your budget.
Magento
BigCommerce
Shopify
Magento is a tough platform to master, which is the reason it is primarily used by big firms.

On top of that, these firms have a bigger budget.

No matter if you have a small or a big brand, if you aim to expand while being secure, BigCommerce is the best choice for you.
Shopify offers the opportunity to small firms to just plug n play.

It has all the basic features, including a payment processor. So, if you are fine with it, Shopify is a go-to option.

It is also great for big brands as they can add their preferred add-ons, provided if they have a good budget.
Conclusion
In the end, it is not just about one feature; it's about all of them. Based on your needs and budget, you can go for anyone.
There are many eCommerce platforms to select from, but BigCommerce, Magento, and Shopify are the most popular platforms which are used nowadays.
If you own a small store and want to choose between these three platforms, Shopify will be the best bet.
However, if you are looking forward to building an enterprise eCommerce store, BigCommerce or Magento are good. If we compare BigCommerce vs Magento in detail, BigCommerce is great for starting a store instantly. While, Magento is best to create a fully customized store.
Hopefully, this blog will help you to understand a key difference between those platforms. It might be helpful to choose the right fit for your store.
Author Bio-
John is the President and Co-Founder of WebDesk Solution, LLC. Living the digital agency life for over 10 years, he explores an extensive eCommerce world. He has immense experience in all major e-commerce platforms. Being a nature lover, he likes to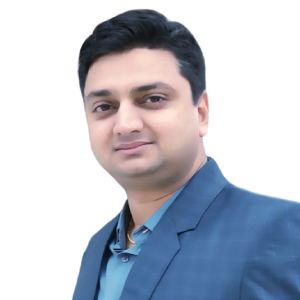 breathe the fresh air on the hill stations during vacations.