Guys, are you struggling from receiving full range signal from Wifi? Finally, I have found a solution to boost wifi full range signal with the help of aluminium foil and now I am going to share this technique in this article. If you placed your wifi at the wrong place then it will lead to a low range signal of wifi, So now it's time to fix this issue with some DIY methods. Here we are going to discuss about fixing this issue with the help of aluminium foil which is very easy and simple.
How to boost wifi signal with aluminium foil?
Yes! It's true, you can seriously boost wifi signal with the help of aluminium foil. For doing this you have to follow some steps which are as follows- 
Note- we cannot be sure about this trick which will work for you or not but it seriously helped me to boost my wifi signals.
Researchers had proved that aluminium foil boosts wifi signal. 
Following are some of the list which you need for doing this DIY.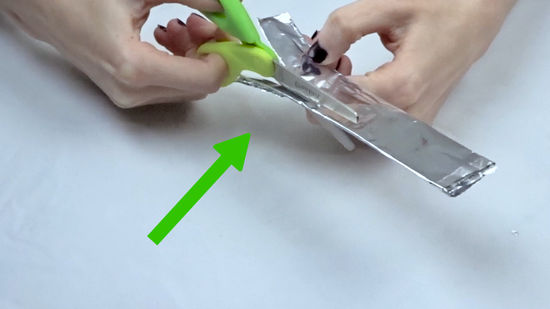 Requirements-
Aluminium foil

A box ( same as the size of your wifi router)

Scissors
How to boost wifi signal with aluminium foil? 
First thing you have to do is select a box which is of the same size as your wifi router or also you can use the box of the router.

Now, go to the kitchen and take the aluminium foil.
              Note– if you don't have aluminium foil, you can also use a tin can.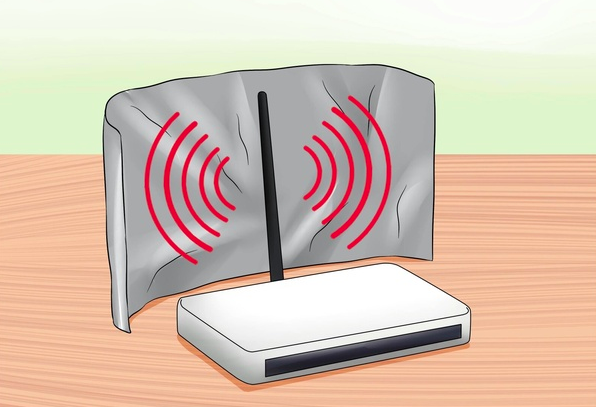 3.  Attach the aluminium foil in curve form; it's not necessary to stick exactly to the sides of the box.
   4.  If you don't have any box then you can simply wrap aluminium foil around the antenna which will also work very well.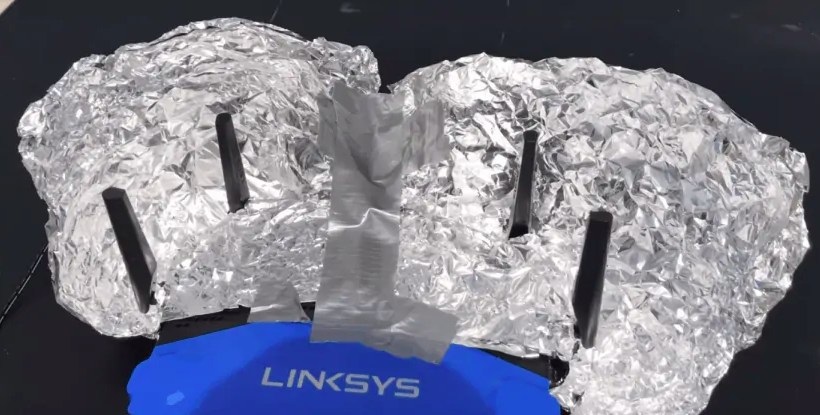 5. That is all you have to do for experiencing the full range of wifi signal with the help of aluminium foil.
There are also some video tutorials available on the internet to boost wifi signals with the help of aluminium foil. 
Video Guide –
Conclusion- 
I used this trick to boost wifi signal with the help of aluminium foil and seriously it works fine. I would always like to recommend this trick to everyone to get a full range wifi signal. This trick is practical as well as impractical to boost wifi signals.
I think that, if you have enough funds to spend on buying a wifi extender then it is a quite simple method for a quick fix this problem. But if you don't have enough funds to buy this wifi extender then you can use this quick method of using aluminium foil for boosting your wifi signal and also this trick does not cost as much as a wifi extender.
There is also one another solution to fix this problem is, you just need to change the location of your router because the location of location may be crucial. By doing this you may get good wifi signals as compared to the previous location.
If you are getting any problem then you can ask me about this DIY trick in the comment section and also you can tell me any other trick if you know other than this one to boost your wifi signals. I would love to add it along with your name. I really hope that I was able to fix this problem of boosting wifi signals with the help of aluminium foil and you guys implement this DIY trick at your home for fixing this issue of weak wifi signals. Do share this trick who is suffering from weak wifi signals. So overall this is very simple and easy process to boost wifi signals by using aluminium foil.